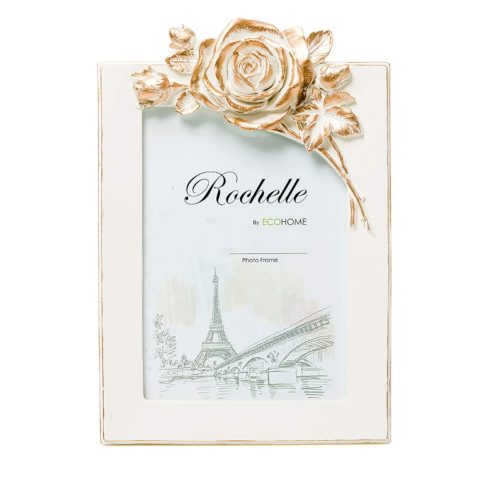 Elegant Frame with a gold rose motif, inspired by the designer's love for Roses.
Made of Resin and High quality Grey velvet backing.
Decorative Accessory Ready to Mount on the wall.
Easel back for horizontal or vertical table top display.
Display 5" x 7" Photo. EcoHome Lifetime Warranty.
This page contains affiliate links. Learn more.