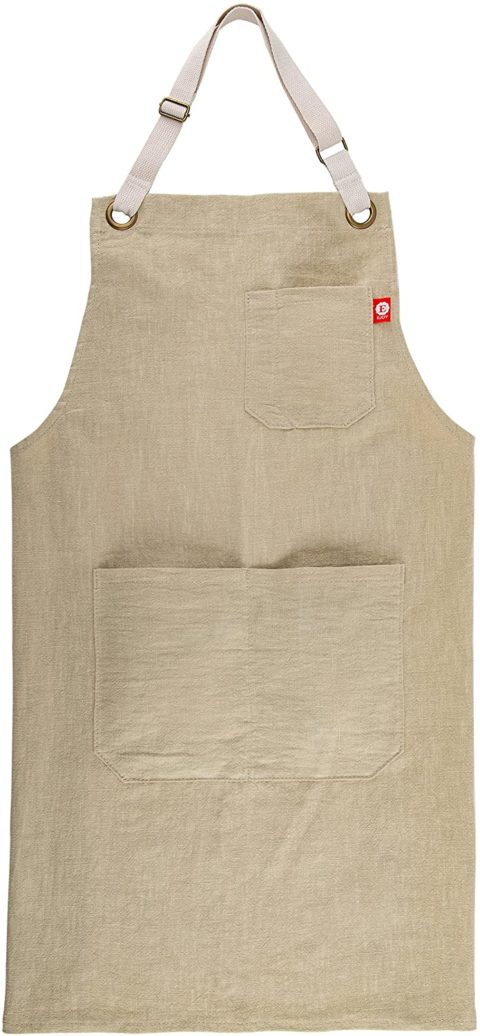 FOR ARTISTS OF TASTE AND HAPPINESS | CHEFS – FLORISTS - ARTISTS | Let your creativity burst into amazing experiences for the ones you love! Aprons for men and women who adore to delight their loved ones in the kitchen, flower shops, catering locations, bars or in their creative studios.
ADJUSTABLE IN EVERY WAY. The apron has adjustable waist and neck straps and they are suitable for both women's and men's. It is a versatile apron, with pockets to hide little gifts, kitchen utensils or a small bouquet of flowers.
QUALITY OF THE FABRIC. Linen is one of the world's strongest natural fiber. It is thicker than cotton and linen fiber has variable lengths, most of which are very long. This contributes to strength, which contributes to longevity. Linen lasts a very long time, so you can enjoy your product times and times again.
EASY TO CLEAN AND WEAR. A very friendly and not fancy material, yet natural with homey look. Remove the color palette of your cooking process by just placing the apron in the washing machine and hang it to dry.
PERFECT GIFT IDEAS FOR THE FRIENDS WHOSE DOORS ARE ALWAYS OPEN. We encourage everyone to take their pleasures seriously and enjoy the quality time spent with family and friends. A chef apron will also inspire you or your loved ones.
This page contains affiliate links. Learn More.