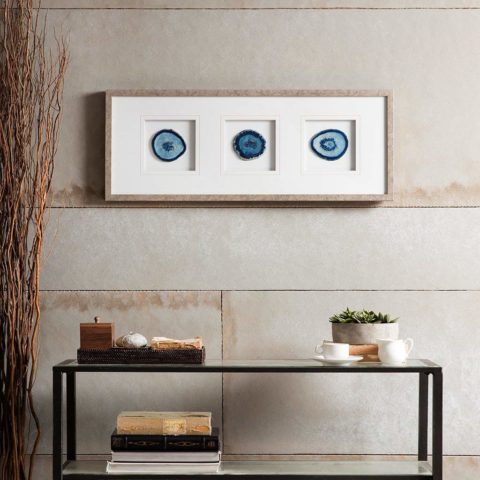 Beautiful natural agate stones will create the perfect accent for your living space.
Features three 100% real agate stones
Mounted in a in glass framed panel
Measures 34" x 13" x 1. 25"
Color variations may occur due to the natural state of the stone
$110.00 USD
This page contains affiliate links. Learn more.