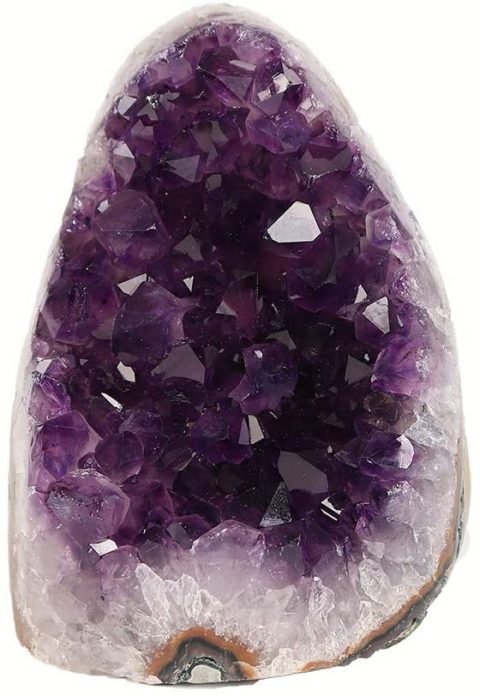 1-2LB: Natural amethyst cluster specimen, rough, minded from mother earth, This gemstone's color ranges from a light lavender-pink to a deep purple, each is unique, it will vary in color , size and shape.A great idea for those who collect crystals.
LOVE STONE :Amethyst represents the "love of the guardian of stone", can give the couple, husband and wife between the deep love, chastity, honesty and courage.Specimen blocks create a force field to strengthen one's aura while protecting energy from others.
HEALING ENERGY:Excellent Reiki for Chakra cleaning, Reiki healing, Crystal Grids.Can also be placed in your pocket, handbag or in your palm while you travel. Amethyst is not only a psychic protection stone, but is also used to protect one from thieves, and to protect travelers.
HOME DECOR: Amethyst is an unique specimen.You can place it on your desk, nightstand or any table. Their fascinating crystal formations can bring you gorgeous purple sparkle, excellent decoration for home and office.
CONTACT JIC Gem :Helping buyers solve problems has always been our first priority. when you receive it ,If there are any missing items, wrong items or damaged items, please send mail to us first and we will help you solve the problem in the first time.
$48.89 USD
This page contains affiliate links. Learn More.