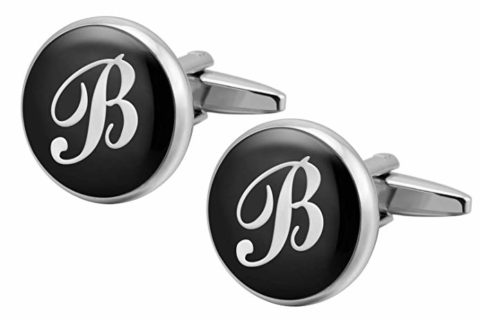 GGemony Men's Silver & 18K Fashion Luxurious Tuxedo Shirts 2PCS Retro Cufflinks, For Wedding, Business With Gift Box. Vintage Celtic Cross with Filigree Floral Design and High polishing process for a smooth finish.
THE PERFECT SET: Suitable for weddings, formal, business attire and an overall polished shirt finish look, best gifts for men, grooms, father, boss, boyfriend, husband.
IDEAL GIFT: For weddings, anniversaries, birthdays, special occasions, business partnerships.DELUXE GIFT BOX: ready for gift giving, Doubles as a cufflink storage box.
SATISFACTION GUARANTEE: No-questions asked refund, within 24 hours upon cufflink set return.
Diametre Size: 0.79 x 0.79 inch"
This page contains affiliate links. Learn more.