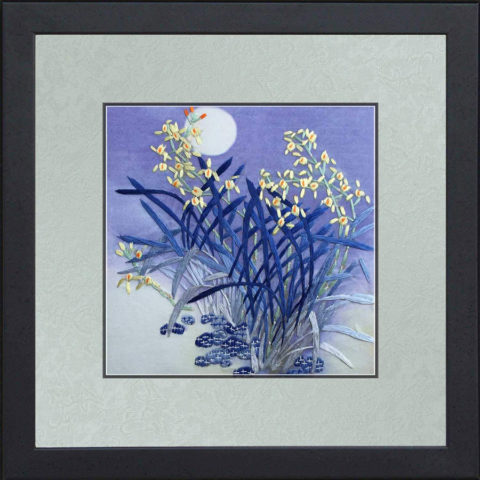 King Silk Art sells only handmade master quality embroidery artwork with real and long-term collectible value.
Silk colors shimmer when light hits and softly glow in dim-dark areas.
Truly unique wall art for gifts and home decor. Unlike anything you've seen before, a beautiful find.
The actual embroidery will vary slightly from the online image due to hand-stitching.
13"x13"x0.6" with wood frame and glass. Please search "king silk art unframed" to find our unframed collections.
$55.70 USD
This page contains affiliate links. Learn more.