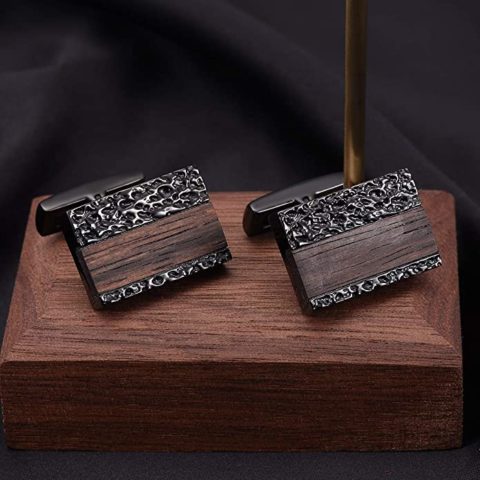 Craft: Beautiful Black Plated Hammered with Ebony Wood Inlay Cufflinks - Crafted with High Quality, perfectly match your shirt and suit in business or wedding
Side Length: 19mm; Stud Length: 18mm; (One Pair Included In Package)
Material: Stainless Steel - High Resistance to Rust, Scratch, Corrosion, Stain, and Tarnishing
Gift Packed with Elegant & Charming Box! Idea Gift for Father's Day, Him, Dad, Men, Groom
Suitable Occasion: Applicable to business office, meetings, weddings, anniversaries, christmas gifts
This page contains affiliate links. Learn More.