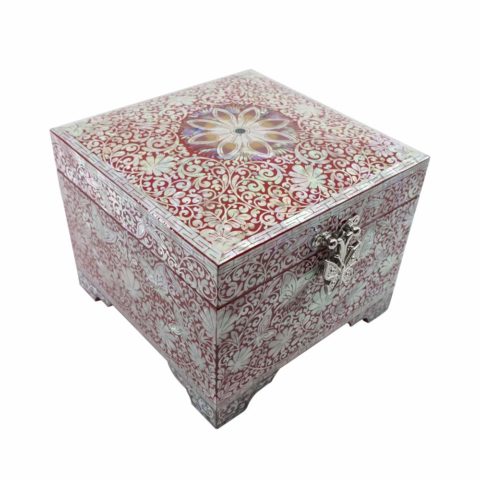 2 LAYER JEWERLY BOX : 2 ring set, suits for necklaces, bracelets, earrings, ear studs, hairpins, cufflinks, brooches and other jewelry
UNIQUE CONVENIENT ATTRACTIVE DESIGN : Jewelry Organizer boasts a unique , beautiful and a more convenient design than the other jewelry boxes out there. sweet pull attached for easy opening, and mirror fitted inside of the wood jewellery box
TRADITIONAL MANUFACTURE : Korean mother of pearl inlay hand made artisan craftmanship
HANDMADE : Wooden jewellery box with natural shimmering mother of pearl inlaid in oriental motif followed by good quality lacquer work
No More Misplacing Jewelry- With its neat compartments & trays this box will keep all your jewelry organized & displayed in one place
This page contains affiliate links. Learn More.