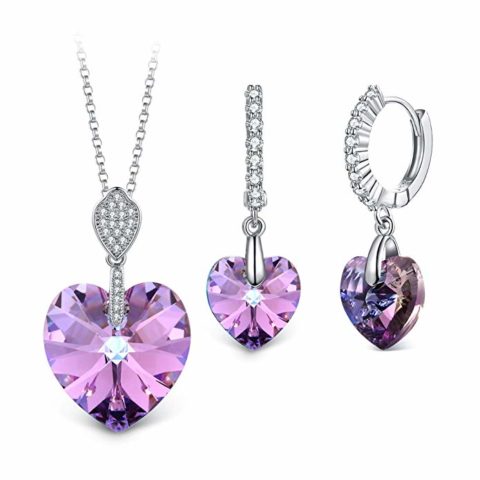 **BRIGHT AND SHINY**This jewelery set is made with Swarovski crystals, achieving the highest levels and reach strict certification standards.
**COMFORTABLE FOR DAILY WEAR** Jewelry is carefully constructed of high-quality, lead-free rhodium plated alloy, so you can enjoy it for years with virtually no maintenance and no worry about sensitive skin.
**JEWELRY BOX READY FOR GIFT** All items are well packed in an elegant gift box. Well gift idea for your family and friends at party, wedding or any memorable moments.
**PREMIUM DESIGN** Classic design creates a new artistic beauty on you. Crystals capture all the surrounding light and sparkles to perfection.
**12-MONTH WARRANTY** All T400 Jewelry are guaranteed with free 30 days return and 12 months warranty. Just be happy to add the gorgeous bracelet to your jewelry collection or your money back!
$29.99 USD
This page contains affiliate links. Learn More.