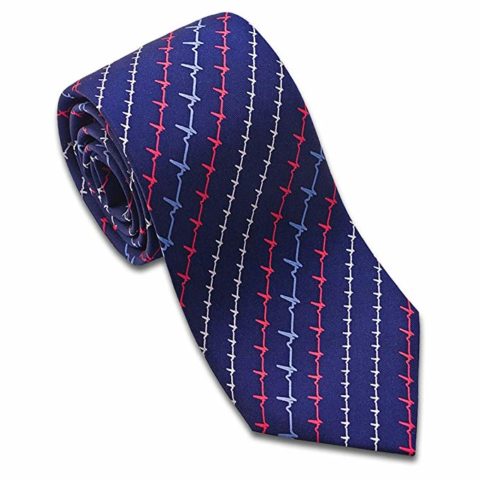 Now you're no longer restrained to wearing your heart on your sleeve, wear it around you neck as well with this witty heartbeats silk necktie.
Length of 57.5", Width of 3 1/8"
Understated, whimsical, design. Hand finished in New York City.
Comes in cool tin can, ready to gift.
$69.00 USD
This page contains affiliate links. Learn More.