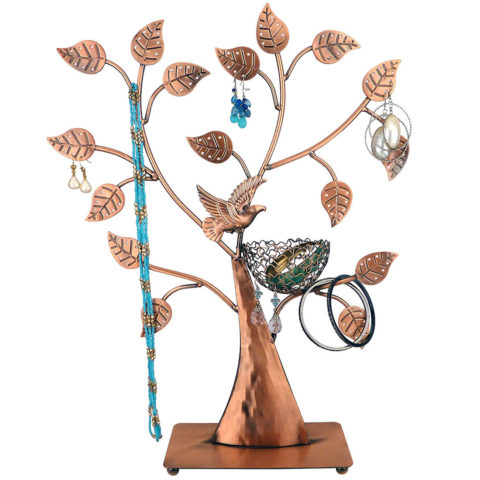 Crafted leaves hold up to 48 pairs earrings while the 16 branches organize your necklace and bracelets.
Wired bird nest gives variety option to display your jewelry rings, earrings or other small items.
A great alternative jewelry storage organizer to a jewelry box or as a simple decoration.
**Official MyGift Product includes protective white box**
Approximate Dimensions (in inches): 17.0 H X 13.5 W X 3.0 D.
$37.99 USD
This page contains affiliate links. Learn more.