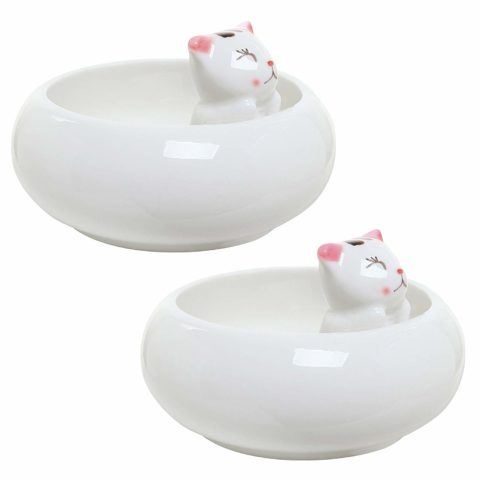 A miniature white ceramic planter pot featuring an adorably sweet and smiling kitten to brighten up your decor and your day.
Includes a draining hole at the base to make watering your favorite succulent, cactus, aloe, and living stone plants simple and easy.
White, glazed ceramic material make this the perfect addition to both your indoor and outdoor home garden.
**Official MyGift product. Plants pictured not included.**
Approximate Dimensions (each pot, in inches): 4 Diameter X 2.8 H.
This page contains affiliate links. Learn More.