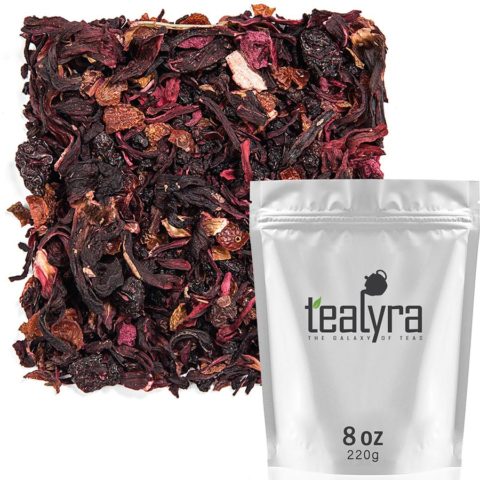 Sweet, sweet cherries! Our Cherry Goddess is a rich fruity tisane with the unmistakeable succulent sweet flavor of pure late summer cherries!
The perfect symphony of premium red berries, hibiscus, and fruit; Cherry Goddess is naturally flavored, yet has such a rich taste and mouth-feel, it makes an excellent alternative to sugary juice.
The intoxicating aroma of natural cherry blends beautifully with the flavors of blackberry, cranberry and raspberry, with notes of elderberry, rosehips and tart hibiscus.
Studies on hibiscus tea have shown to lower high blood pressure when consumed regularly
Our Cherry Goddess is a way to change things up so you don't get stuck in a hibiscus "rut"! Sweet, satisfying, and amazing iced, try our Cherry Goddess if you're a fan of bold tasting fruit tea!
$24.99 USD
This page contains affiliate links. Learn More.