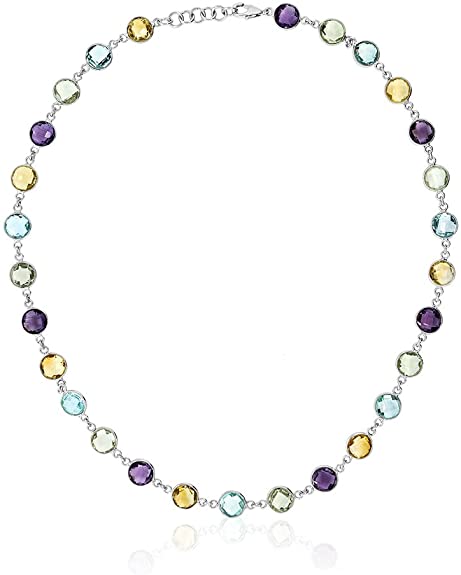 MEASUREMENT - 8MM Checkerboard Round Genuine Amethyst, Blue-Topaz & Citrine Multi-Gemstone 925 Silver Necklace.
CRAFTED - in High-Quality Lead Free 925 Sterling Silver that delivers exceptional shine and ultimate protection.
CARAT TOTAL WEIGHT - 43.00 CT
TOTAL SATISFACTION GUARANTEE - When you order today, you're protected. The item comes with a No questions asked money back guarantee combined with world class customer service. Free Return and Refund and Lifetime Warranty and Free Second Day Delivery for Amazon Prime!
Gemstones may have been treated to improve their appearance or durability and may require special care.
This page contains affiliate links. Learn more.