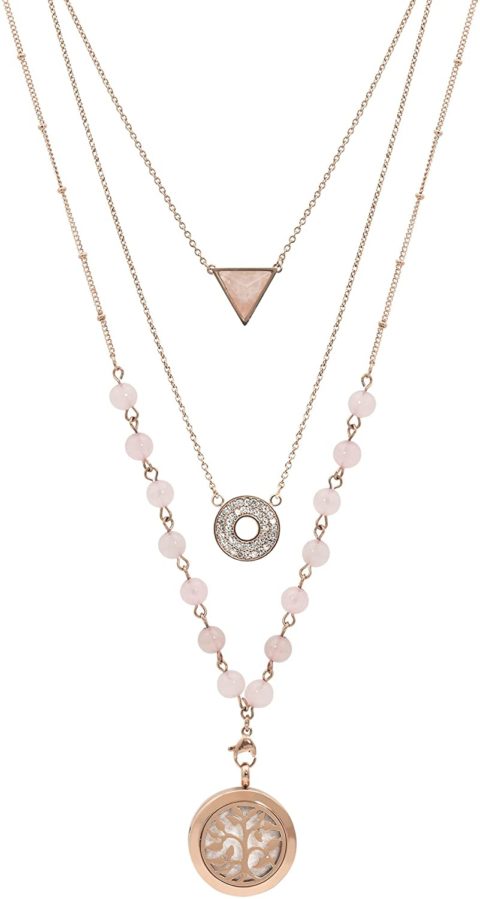 TOP OF THE LINE QUALITY - DON'T BE FOOLED by replicas. Diffuser necklaces should be one solid piece with NO GLUE plate stuck at the back. Made with first class, hypoallergenic 316L Surgical Grade Stainless Steel that only the largest jewelry manufacturers use. You can be sure that this is an aromatherapy locket necklace that will last for many years, providing perfect aromatherapy every single day!
PLEASE NOTE - this is a multi-layer necklace - all 3 chains join in one at the top, if not handled properly it will TANGLE. It is the nature of the product :-)
This is a unique design that you will not see anywhere else, made with triple rose gold plated under stainless steel, and real rose quartz
This page contains affiliate links. Learn more.