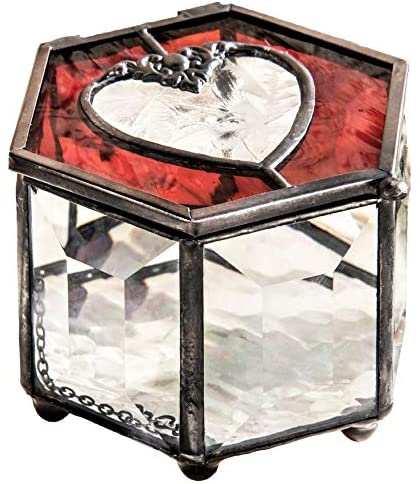 This glass jewelry box makes the ideal romantic gift for a an engagement ring, Valentine gift or for a 40th anniversary.
Delicate and unique this ruby red glass box holds small jewelry, trinkets and keepsakes.
Features on this trinket box include a hinged lid, chain on the inside to support the top when it is open, metal edging and round ball feet.
Handcrafted stained glass jewelry box made with lead free solder to protect you and the environment.
This is a J Devlin original and exclusive design. Enjoy!
This page contains affiliate links. Learn more.