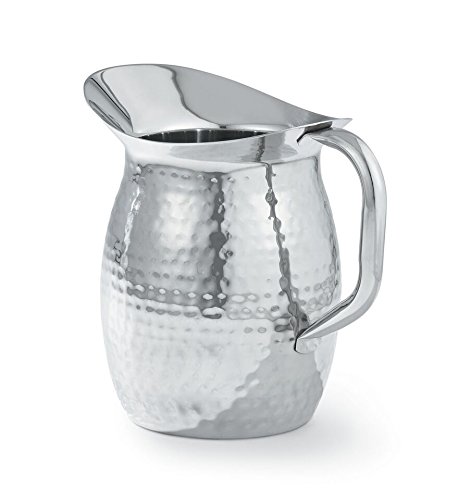 Serve beverages with this stylish and durable serving pitcher.
Crafted from heavy-duty stainless steel with an elegant hand-hammered exterior and brushed interior, this pitcher is an attractive and practical way to serve drinks at formal or informal events.
Fill the pitcher with your drink of choice. The stainless-steel construction is dishwasher safe.
Dress up your beverages with this graceful and stylish bell-shaped pitcher.
This pack includes one insulated serving pitcher. The pitcher holds up to two quarts and measures 9.75 inches in diameter and 8.75 inches high.
Hand wash with hot, soapy water and rinse thoroughly to clean. Dry immediately after washing. Avoid salt solutions or acidic foods and abrasive or harsh cleansers to preserve your piece's finish.
Whether you are preparing small snacks, big meals and everything in between, great meals start with Artisan.
Made from stainless steel, this pitcher is perfect for serving cold drinks.
$26.65 USD
This page contains affiliate links. Learn more.