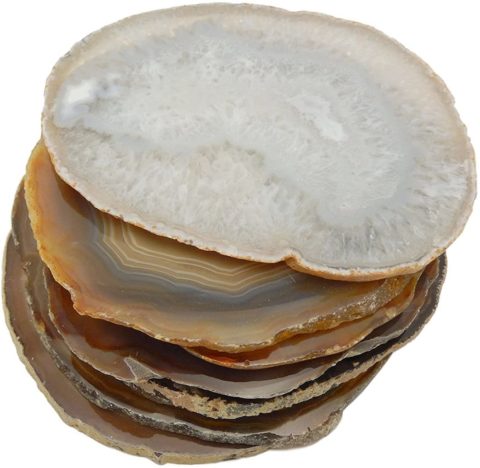 Agate Coaster - Natural Agate Coasters Rock Paradise COA
This listing is for a set of 4 agate slices.
This agate is from Brazil, and each agate that we sell is hand cut and polished. Each stone is hand selected for its natural beauty.
STOCK PHOTO. These are slices from geodes. Their overall characteristics can vary since those are natural stones.
This page contains affiliate links. Learn more.