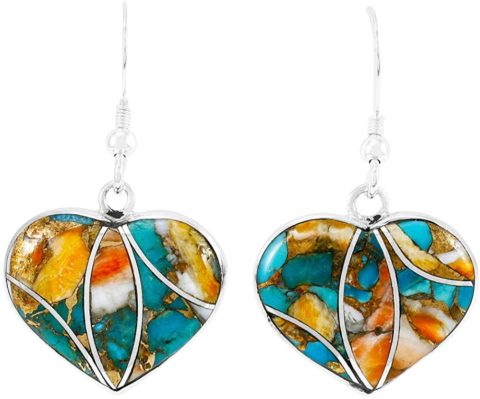 925 Sterling Silver (Solid)
Mix of genuine Spiny Oyster and Turquoise (natural turquoise that has been treated & color-enhanced). Colors/shades/matrix WILL VARY DRAMATICALLY.
2/3" wide x 3/4" long (see ruler image for size/dimensions)
Premium Quality | Imported
Turquoise Network: Fine jewelry at UNBELIEVABLE low prices! Accredited member of the Better Business Bureau (A+ Rated)
This page contains affiliate links. Learn more.