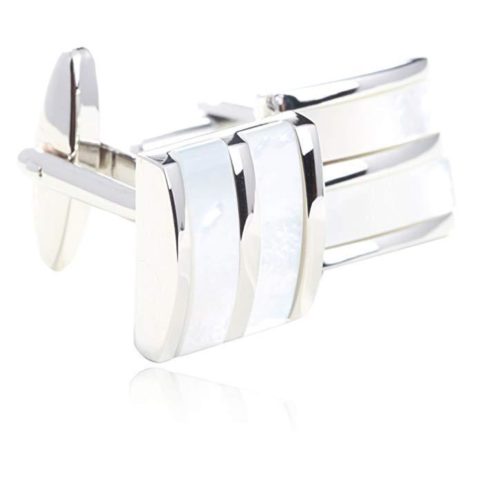 2 Cufflinks in one collection. Styles available. Size: Cufflink: 1.0*0.8 (inches).
The cufflinks are Inserted in the shirt sleeves. Good fit and well made. Easy to fix and remove. They are designed to be worn on shirts and suits.
Our cufflinks are made of better material with exquisite handcraft, nicer and brighter than any others. Brass Plates White Gold Metal which are precious material cherished throughout history for its beauty, durability and timelessness, has nice color and good quality so that many people like it.
Can be used to decorate the shirt to make you more handsome. The pattern design is unique and attractive enough to add elegance and fashion to a tailored appearance. The cufflinks are also small and exquisite, can add the noble, elegant, mature. Easy to fix and remove.
Perfect as a formal accessory; an interchangeable alternative to cuff links in a professional environment; or as a modern addition to smart-casual shirts. A unique gift for Birthdays, Christmas and Father's Day. Comes with a velvet gift box.
This page contains affiliate links. Learn More.