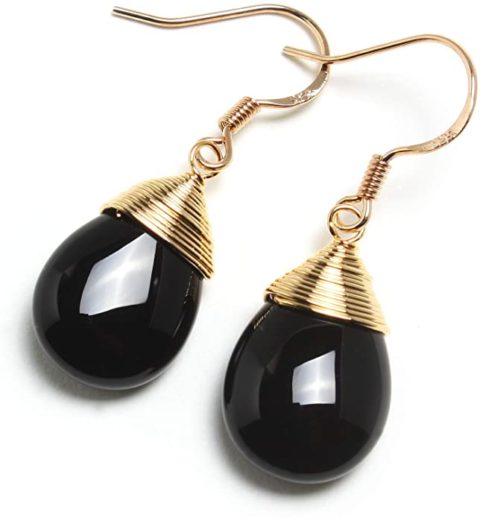 Our earrings use luxurious gold tone wires, and it matches the naturalness of gemstone. Each gemstone, which is used for earrings, has the high quality of 'A' grade, and it also has own meaning like luck, healing, wish, belief, peace, love, health, friendship, success, happiness and so on each gemstone.
The earrings should be matched well with your party, anniversary, wedding, birthday party and special events you want to remember! Also, it can be matched naturally go together with your all styles. We are pretty sure our products always should be perfectly harmonized with your fashion for Special Moment you would remember.
We use the 925 sterling silver on the needle of earrings for protection from skin trouble or allergies. Furthermore, we do plating work with 14k gold or Platinum on the 925 sterling silver for the prevention of discoloration. And the silicon clutch with earrings helps you safely when you wear the earrings.
Our products use Natural stones, so the size or color can be different between products in some cases.
If you want to find unique earrings or products with different stones, please try to search for our products in the 'Handmade Category'. We also have products with Agate, Peridot, Amethyst, Aquamarine, Tigers eye, Labradorite, Lapis Lazuli, Quartz and Crystal. You can find products with black, blue, red, green, yellow, brown, gray, white colors, and the color what you want to have.
This page contains affiliate links. Learn more.