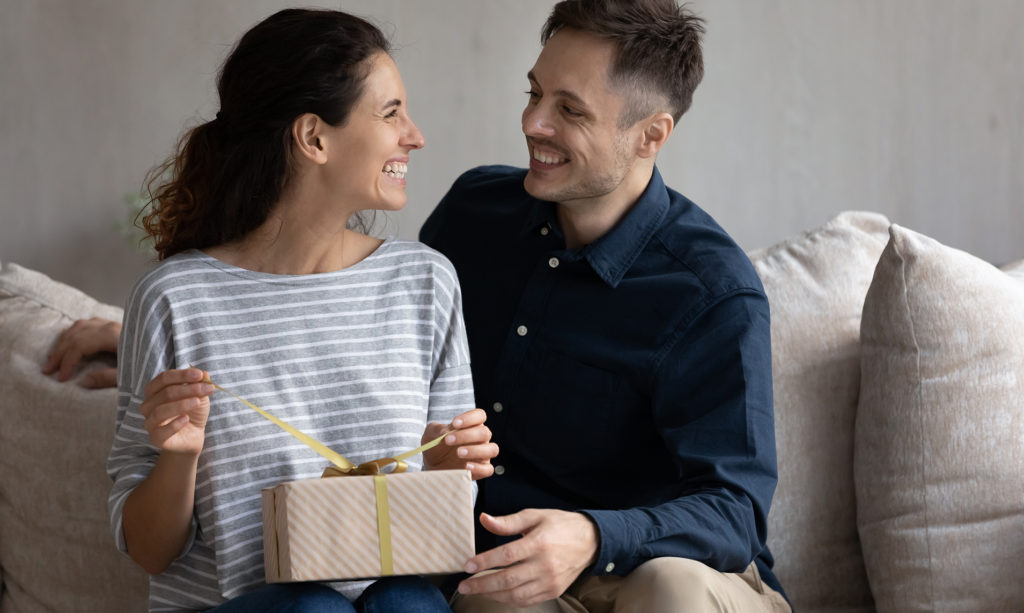 This page contains affiliate links. Learn more.
Cheers to six years! You and your spouse have navigated six years of love and commitment. Now is the time to reflect on the wonderful memories you have created together, the companionship that is the foundation of your lives, and the support you lend each other as you fulfill your dreams and goals.
You may be looking for something romantic to express your love. Or maybe a practical present is the best fit for your spouse. Either way, you're searching for a special gift to celebrate the occasion. We've rounded up several sixth anniversary gift ideas to help you find a gift that represents your journey together as you look forward to lasting love and many more cherished moments.
If you're here it's probably because you want to know more about the gift themes for the sixth wedding anniversary. What are they and what do they symbolize? The practice of giving specific anniversary gifts has a long history and is an excellent way to provide direction to the gifts you give throughout your marriage. Read on to discover the traditional, modern, gemstone and flower gift themes for the sixth anniversary.
---
What Is the Traditional 6th Anniversary Gift?
The sixth anniversary gives you the option of candy or iron for the traditional gift. Whatever gift you choose, be sure to keep your spouse's interests and preferences in mind, and always remember that the most important thing about choosing the right gift is to give something from the heart.
Featured Candy Anniversary Gifts
A gift of candy is the perfect opportunity to savor the sweetness in your marriage. The gesture of giving candy symbolizes romance, affection, and the pleasure of being in love. Indulge your spouse with a gift of gourmet candy, or fill a candy dish or jar with their favorite confection to celebrate the simple joys in life.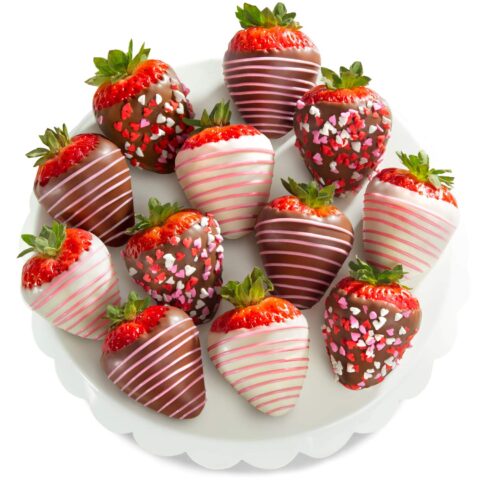 Chocolate Covered Strawberries
One dozen chocolate covered strawberries
Freshness and quality are 100% guaranteed
Made to order
Gift box included
$39.98 USD
Here's a dozen ways to show you care! The original Love Berries chocolatey covered strawberries are are made with the freshest and largest berries, each hand dipped and decorated for a decadent treat. Shipped with ice packs and insulation to keep the berries at their best, we hope your spouse loves you enough to share this delicious anniversary gift!
---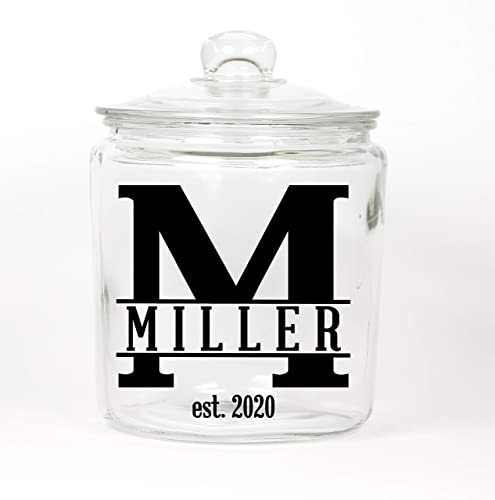 Monogrammed Cookie Jar
Personalized with monogram letter and last name
Includes established year
Available in 1 gallon or 1/2 gallon capacities
Choose from multiple ink colors
$39.95 USD
Fill this personalized glass cookie jar with your spouse's favorites treats for a deliciously sweet anniversary gift. With a modern font and bold monogram, it will look great on any counter. Plus, you can choose from 20 ink colors to be sure it will match your kitchen decor.
---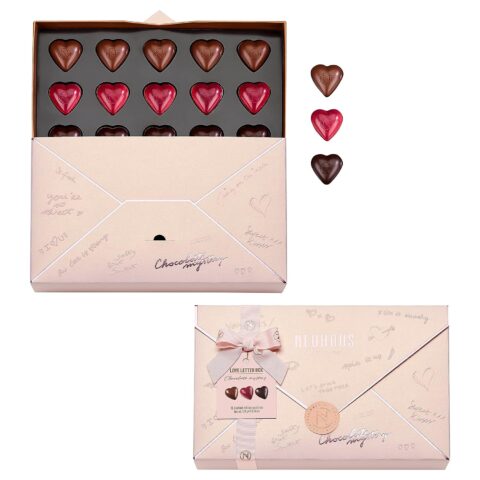 Belgian Chocolates with Love Letter Box
Contains 15 heart-shaped chocolate pralines
In three limited-edition flavors:

Dark with coffee & hazelnut
White with watermelon & lychee
Milk with caramel and chili
$53.90 USD
Express your love with Belgian chocolates from Neuhaus presented in a limited edition love letter box. It's a delicious treat for chocolate lovers with an extra element of surprise for the recipient—3 limited edition flavor combinations that invite them to rely on their senses—solve the clues, indulge, and reveal the mysterious flavors with this intriguing anniversary gift.
---
Featured Iron Anniversary Gifts
Iron symbolizes the flexibility and strength of your marriage. Iron is a soft metal and is the most abundant element in the Earth's inner core, but it is made more durable when combined with other components to form alloys. A gift made of iron represents the strength at the core of your relationship after six years.
Items made from wrought iron and cast iron are a great fit for a traditional sixth anniversary gift. Popular iron gift ideas include of a wide variety of cookware and decorative items for the home or garden.
Whatever item you choose, be sure to keep your spouse's interests and preferences in mind, and always remember that the most important thing about choosing the right gift is to give something from the heart.
Le Creuset 9-Piece Cookware Set
Includes saucepan, braiser, round and oval dutch ovens, lids, and iron handle skillet
Built-in lid stabilizer seals and stainless steel knobs are oven safe at any temperature
$1,199.95 USD
The Le Creuset Signature series collection offers a fresh array of enhanced features including easy to clean interior enamel, improved larger handles and new engineered lids with built-in stabilizers to seal in flavors. If your spouse is a passionate home chef, you can spoil them with this ultimate cookware set, or browse other Le Creuset gift options.
---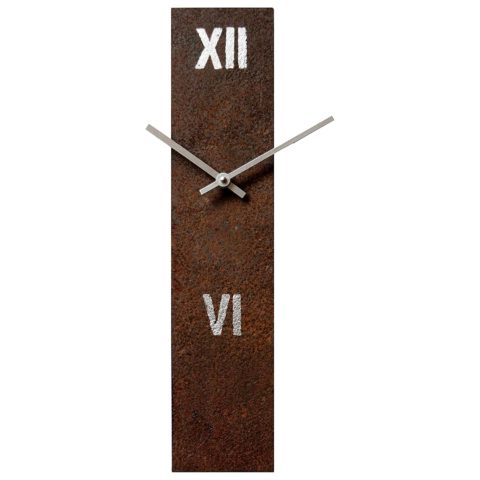 Rustic Metal Wall Clock
100% handcrafted from iron
Features silent quartz movement
Hanging hardware included
Size: 18″ x 4″
Additional size and numeral options available
$95.00 USD
This one-of-a-kind wall clock is perfectly suited for fans of rustic farmhouse decor. Designed and handmade by a Lithuanian artist, you can request additional customizations for a truly unique anniversary gift that will stand the test of time.
---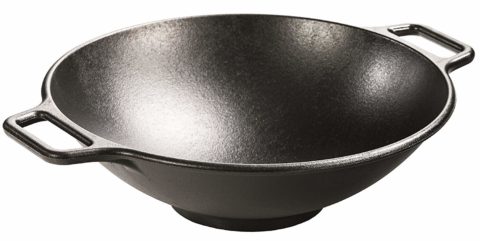 Lodge 14-Inch Wok
Pre-seasoned cast iron wok
Large handles and flat base for easier handling
Use in the oven, on the stove, on the grill, or over a campfire
$49.96 USD
Nonstick, nontoxic, pre-seasoned and ready to use, this cast iron wok features modern handles and a large cooking surface that delivers high-heat performance and even distribution without hotspots. If your spouse is an avid cook, they will love an anniversary gift that will give them the opportunity to explore new cooking methods.
---
More Traditional 6th Anniversary Gift Ideas
---
What Is the Modern 6th Anniversary Gift?
The modern sixth anniversary gift is wood, representing stability, strength, and longevity. Just as wood sustains and grows, so too has your your love continued to mature and flourish. Wood was also the traditional gift for the fifth anniversary and with many gift options available, wood gives you another opportunity to give a gift specific to your loved one's interests or needs.
Gifts of wooden furniture, picture frames or other household decor are among the many ways to commemorate this anniversary. Wood is the perfect choice for personalized gifts because it can be easily engraved with names and dates, or a message and design unique to your relationship. The best gifts are thoughtful or sentimental, and with the right care a wooden gift wood can be long-lasting and cherished for years to come.
Featured Wood Anniversary Gifts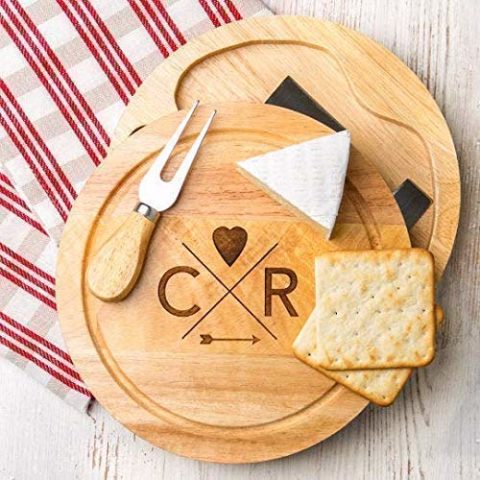 Personalized Cheese Board & Knife Set
Engraved design features initials of your choice
Set includes (3) cheese knives & (1) fork
Includes a gift box or additional engraving on the back
$32.99 USD
---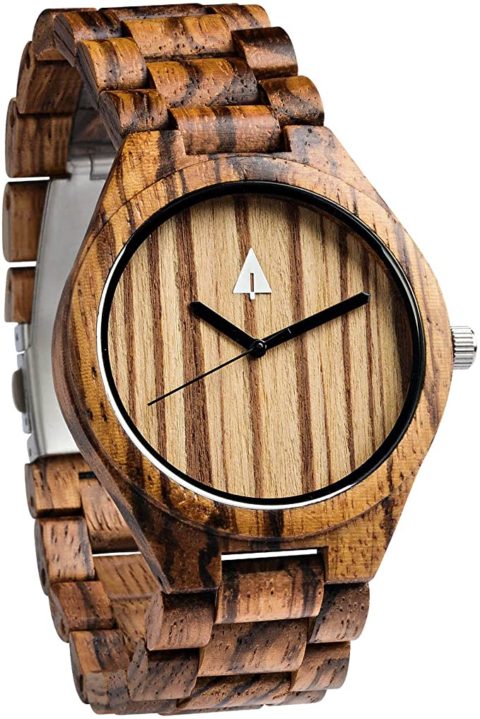 Treehut Zebrawood Watch
Made from sustainable sourced genuine Zebrawood
Design features natural black hands and hour markers.
Adjustable wooden strap with stainless steel clasp
Dial diameter: 1.7″
Gift box included
$95.00 USD
---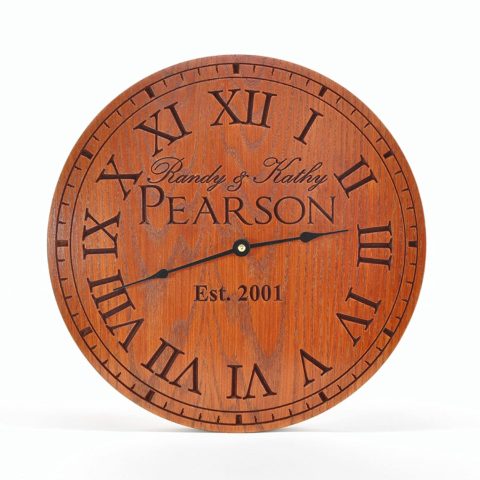 Personalized Carved Oak Clock
Personalized with names and year established
Hand crafted from carved oak with a traditional cherry stain
Available in 3 sizes
$62.99 USD
---
More Modern 6th Anniversary Gift Ideas
---
What Is the 6th Anniversary Gemstone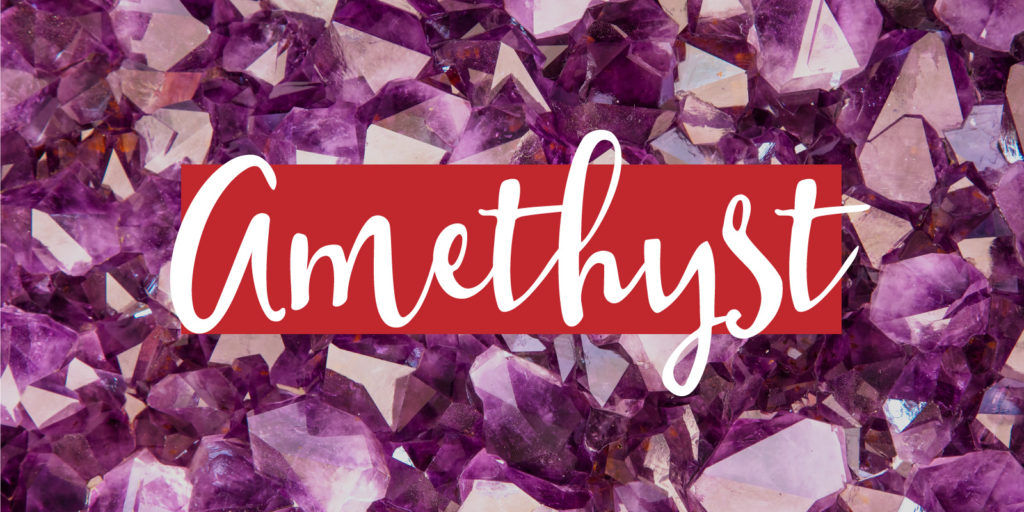 Amethyst is the sixth anniversary gemstone. A well-known talisman of focus and success, amethyst is believed to enhance creativity and passion. Also known and the "Couples Stone," amethyst represents fidelity and the deep connection shared between you and your spouse.
While jewelry is always an excellent anniversary gift, you can also surprise and delight your spouse with a gift of amethyst jewelry given on any special occasion during your sixth year of marriage.
Amethyst Jewelry Anniversary Gifts
---
What Is the 6th Anniversary Flower?
Calla lily is the sixth anniversary flower, symbolizing the beauty of a couple's love. While this flower is most commonly white, purple calla lilies symbolize charm and passion, making them the best choice to include in an anniversary bouquet. If calla lilies are unavailable or out of season, the classic anniversary bouquet of red roses will always be appreciated.
---
Featured Gift Guides