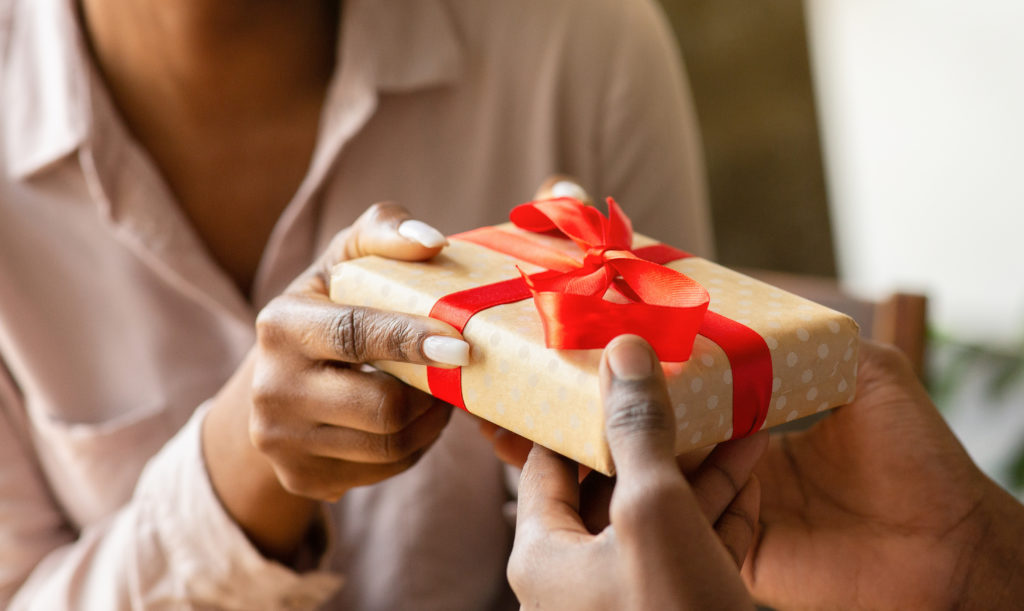 This page contains affiliate links. Learn more.
Congratulations on your first wedding anniversary! As the first major milestone of your marriage draws near you may be wondering about the anniversary gift themes. What are they and what do they mean? Or maybe you're feeling some pressure to find the perfect gift for your spouse. Either way, we're here to help you discover some great gift options for your first anniversary.
As newlyweds you might have a new extended family, a new home, or new holiday traditions. Or you may have already had those experiences together prior to getting married and now you want to start a new tradition as a married couple. The practice of giving specific anniversary gifts has a long history and is an excellent way to provide direction to the gifts you give throughout your marriage.
Anniversaries have different significance for everyone but giving a thoughtful gift is generally considered an important part of celebrating the occasion. Every couple can decide whether or not they want to participate in the tradition of giving specific anniversary gifts by year of marriage.
If you're not the type to follow protocol and tradition, then you can look to our gift guides or browse our curated selection of anniversary gift ideas to find inspiration. But if you're here, then it's a good bet that you're interested in the tradition, so read on to discover the traditional, modern, gemstone, and flower gift themes for the first anniversary.
---
What Is the Traditional 1st Anniversary Gift?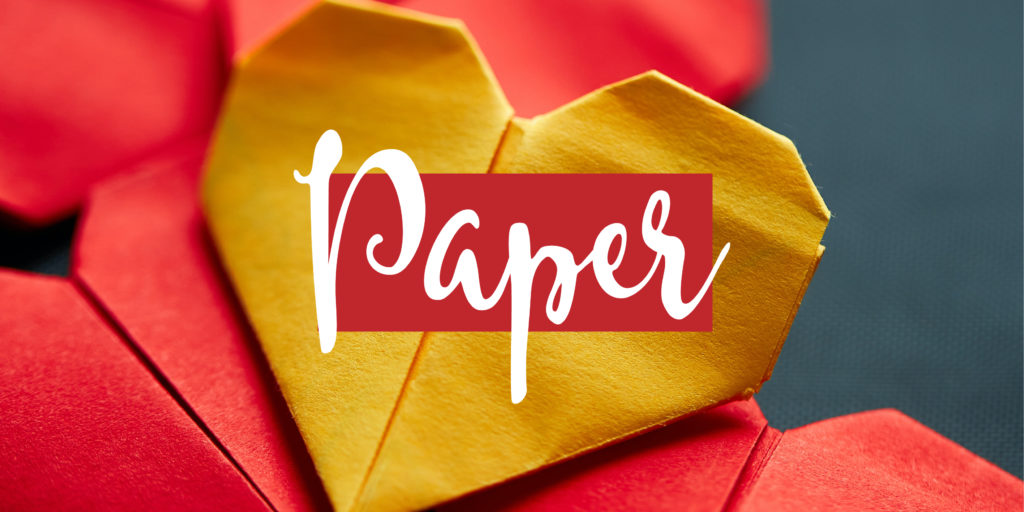 Paper is the traditional gift for the first anniversary. The paper anniversary is probably the most well known anniversary theme and it chronicles the first of many for your marriage. Like paper, a young marriage is delicate and fragile but if you handle it with love and care it can last a lifetime.
Also representative of new beginnings, paper is a blank page to write the first chapters of your love story. Don't forget to include a handwritten card with your first anniversary gift!
A popular way to celebrate the first anniversary with paper is to give books or wall art with a personal significance to your spouse. Or you can choose an item made from paper that your spouse can use throughout the year and be reminded of your love. Many popular options can be personalized for a truly unique and memorable anniversary gift.
Featured Paper Anniversary Gifts
Custom Star Constellation Map
Custom star map personalized with saying, names and date
Printed on premium paper with archival inks
Choose fonts and background color (black or white)
Available in four sizes with framing options
$22.00 USD
This is how the stars aligned when your life changed forever. Created using professional astronomy software that charts the actual view of the night sky based on the date and location of your wedding, this personalized first anniversary gift is the perfect way to remember that special moment in your life.
---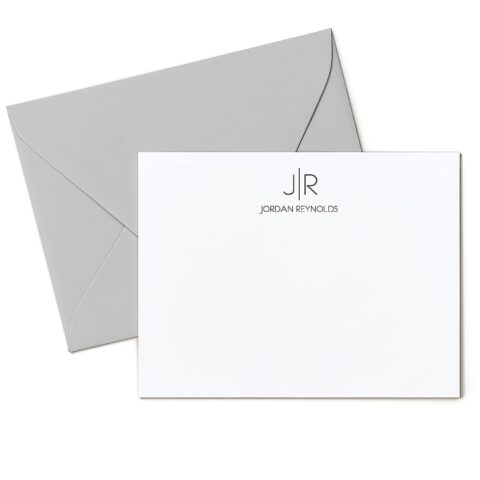 Personalized Note Card Set
Includes 5.5″ x 4.25″ flat note cards + envelopes
Personalized with a modern font
Choose ink and envelope colors
Digitally printed on smooth, white, cardstock
$21.95 USD
This personalized stationery set features monogrammed initials and a classic modern design, making it an exceptionally unique first anniversary gift for men and women. Choose a favorite color for the personalized text and matching envelopes and your spouse is guaranteed to be reminded of your love with every note they write.
---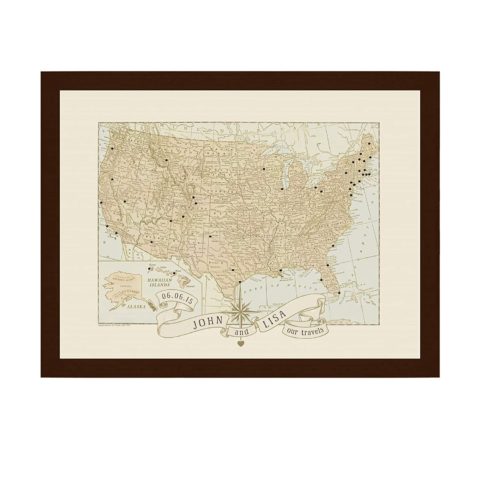 Personalized Push Pin Travel Map
Personalized with names and date
Includes 100 push pins
Available framed or unframed in three sizes
$89.00 USD
Map your adventures with a push pin travel map of the United States. A personalized push pin world map is also available. This fine art print is printed on high quality paper and includes the option of a recycled wood frame. It's the perfect first anniversary gift for couples that love to travel almost as much as they love each other.
---
More Traditional 1st Anniversary Gift Ideas
---
What Is the Modern 1st Anniversary Gift?
The modern first anniversary gift is clocks which signify your time together as a couple and the many years to come. Give a clock gift that will serve as a reminder of your first year as a married couple and a relationship that will stand the test of time.
Whether you're shopping for him, for her, or for a couple, you can add extra sentiment to your gift by choosing a personalized clock that will always remind them of the first year as a married couple.
Clocks have always been home decor staples and are available in a wide range of styles. No one knows your loved one's tastes like you do, so finding the perfect modern first anniversary gift simply requires you to envision what kind of clock is the best fit for their home or office. Luckily, clocks are made from a wide range of materials so you should be able to find one that matches their style.
Featured Clock Anniversary Gifts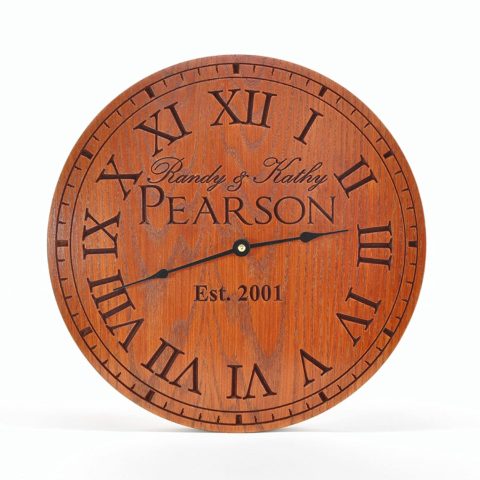 Personalized Carved Oak Clock
Personalized with names and year established
Hand crafted from carved oak with a traditional cherry stain
Available in 3 sizes
$62.99 USD
This elegant wooden clock is a perfect gift if you want to give something personalized for your first anniversary. The Roman numerals and customized names and established date are carved into the surface of the wood, then stained for an absolutely breathtaking result.
---
George Nelson Sunburst Clock
Top quality reproduction of the original 1948 Nelson design

Features a modern, silent mechanism

Made from wood with aluminum clock dial & hands
$199.00 USD
George Nelson was an American industrial designer and one of the founders of American Modernism. The sunburst clock is considered one of the most iconic designs to come out of the mid-century modern movement. With all of the charm of the original, this reproduction is certain to add retro flair to any home.
---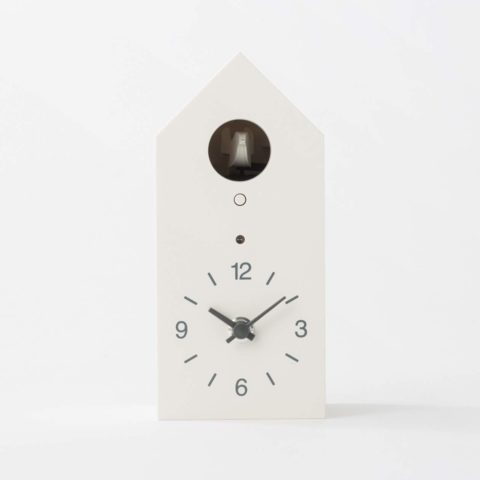 Cuckoo Clock
Features a modern, simple design
Hourly tweets with a natural tone
Perfect sitting on a desk or hanging on the wall
Includes a light sensor for automatic shut off
Size: approx. 3.7″ × 4.25″ × 8″
$88.90 USD
This cuckoo clock is a sweet little anniversary gift and perfect fit for a modern home. The clock does not include a pendulum so it will sit perfectly on a table or desk. Your spouse will be reminded of your love every time they hear the cheerful bird sounding the time.
---
More Modern 1st Anniversary Gift Ideas
---
What Is the 1st Anniversary Gemstone?
The first anniversary gemstone is gold. While technically not a gemstone, gold is a precious metal that represents prosperity and luxury. A gift of gold jewelry is an opulent way to express your love and will be a treasured reminder of the perfect unity of your marriage.
While jewelry is always an excellent anniversary gift, you can also surprise and delight your spouse with a gift of gold jewelry given on any special occasion during your first year of marriage.
Gold Jewelry Anniversary Gifts
---
What Is the 1st Anniversary Flower?
Carnations are the first anniversary flower. Grown in a wide variety of colors, each with a different meaning, dark red carnations symbolize love and affection and are the best choice to include in an anniversary bouquet. If carnations are unavailable or out of season, the classic anniversary bouquet of red roses will always be appreciated.
---
Featured Gift Guides