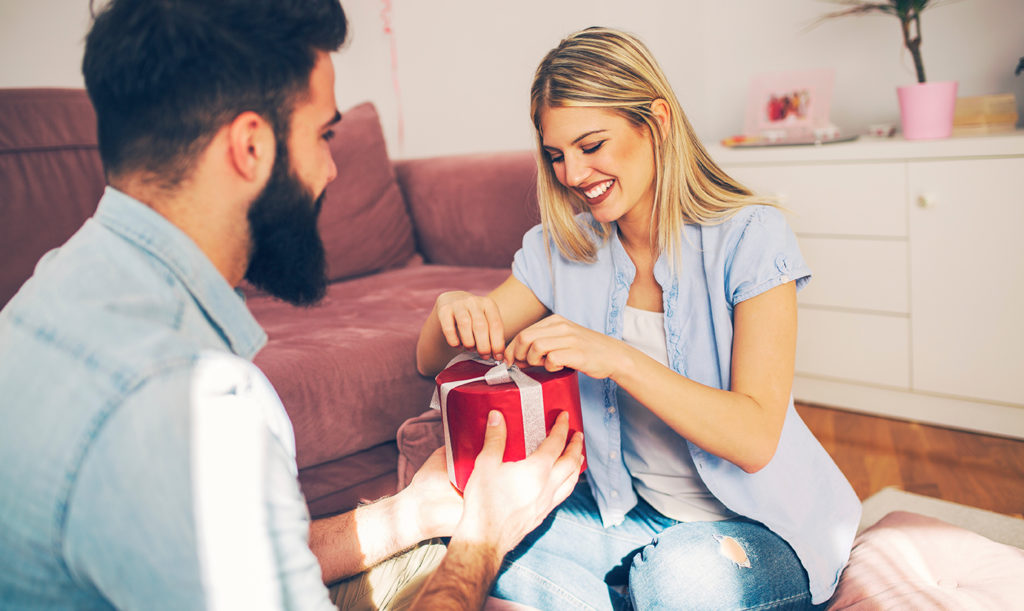 This page contains affiliate links. Learn more.
Cheers to eight years of marriage! This anniversary marks a special milestone in a long term relationship and is a moment to be celebrated and cherished. The number 8 resembles the infinity symbol and represents not only your shared past and journey together as a couple, but also your lifelong commitment.
Take this time to reflect on the past eight years and the remarkable moments filled with love, dedication, and partnership you have shared with your spouse. It is also a time to look forward to a future of many more years of unconditional love, beautiful memories and the promise of two hearts that will be forever intertwined.
If you're here it's probably because you want to know more about the gift themes for the eighth anniversary. What are they and what do they symbolize? The practice of giving specific anniversary gifts has a long history and is an excellent way to provide direction to the gifts you give throughout your marriage. Read on to discover the traditional, modern, gemstone and flower gift themes for eighth anniversary.
---
What Is the Traditional 8th Anniversary Gift?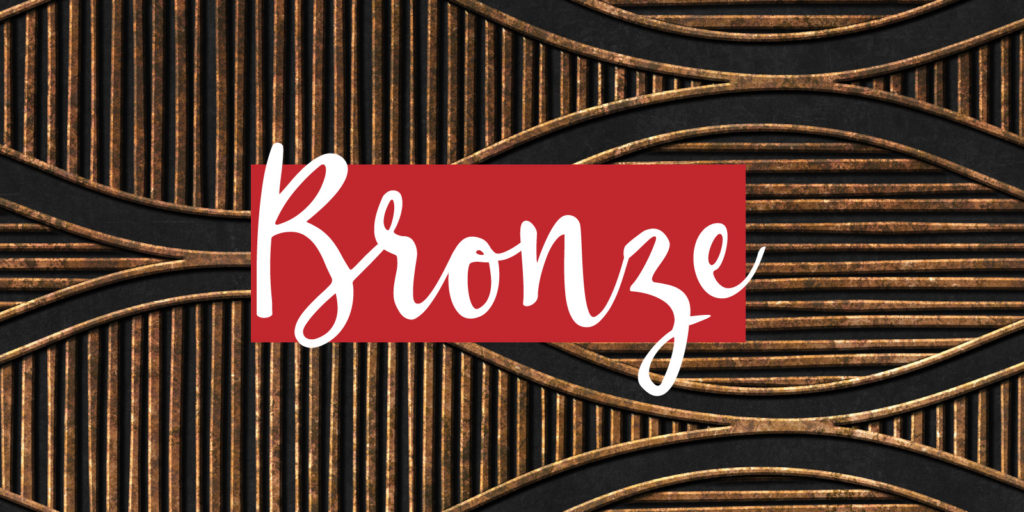 Bronze is the traditional eighth anniversary gift. As an alloy made from the fusion of copper and tin, bronze represents a loving union and the transformative power of blending two distinct elements to create something new and treasured. You and your spouse are two parts of a whole, and a gift made from bronze symbolizes your ongoing commitment and everlasting love while you continue to mature and grow together as a couple.
Pottery is considered an alternative traditional gift for the eighth year of marriage but it is also the traditional gift for the ninth anniversary. We recommend reserving this gift theme for your next anniversary.
Featured Bronze Anniversary Gifts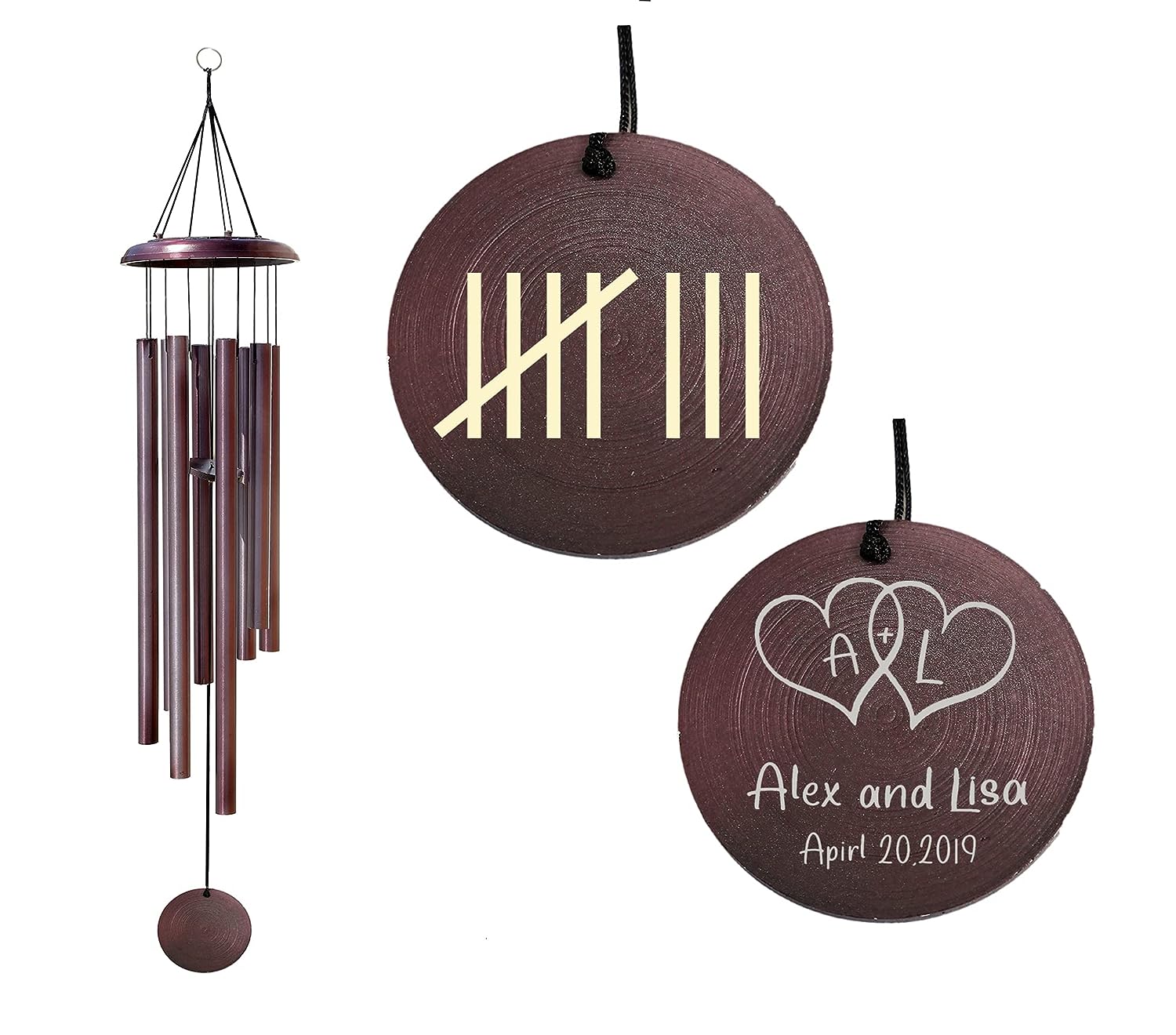 Personalized Wind Chime
Total 6 aluminum bronze powder-coated tubes
Front engraved with names, initials, heart and anniversary date
Back features eight engraved tally marks
$59.00 USD
Personalization turns ordinary objects into cherished keepsakes and engraving a couples name with their wedding date is a great way to turn a windchime into a treasured anniversary gift. Perfectly sized for any porch or patio, the carefully tuned chimes will tranform every breeze into a melody of memories.
---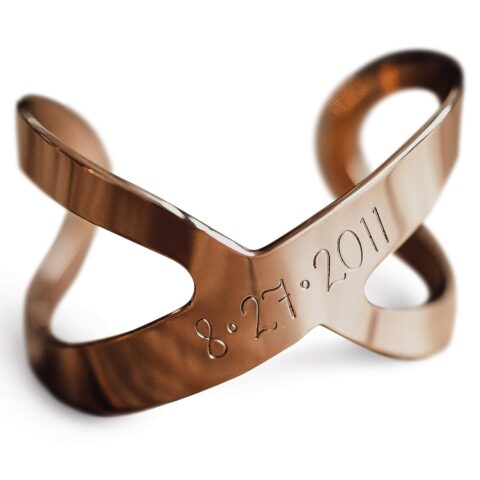 Personalized Infinity Cuff Bracelet
Personalized with hand stamped letters or numerals
Made from solid bronze
With a 4-layer coating process
Bracelet width is 1.5″
Multiple sizes available
$49.99 USD
This one of a kind bracelet takes the shape of an infinity symbol beautifully crafted to wrap around the wrist. The charming hand-stamped message can be further customized with your choice of font style and size, plus you can add design characters to ensure it's the perfect fit for your loved one.
---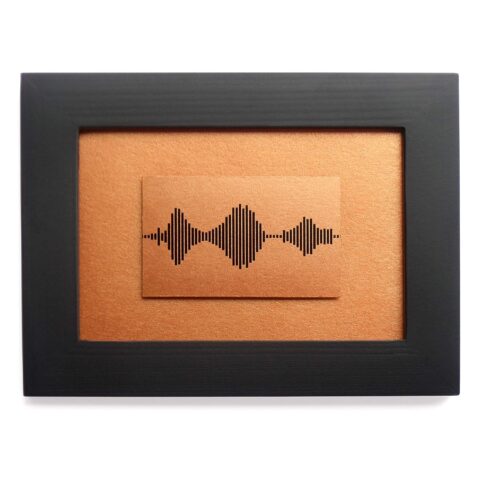 Personalized Sound Wave Art
Transform your audio file into custom wall art
Printed on bronze metallic paper
With pine wood frame and acrylic glass
Size: 4.6′ x 6.3″
$34.99 USD
This handmade art converts any sound clip into a unique pattern, like a fingerprint of your voice. Say "I love you" every day in more than one way with this sweet print. Plus, you will receive a QR code of the audio file so your loved one can hear your message whenever they want or need.
---
Known for its strength, durability and the distinct patina it can develop over time, bronze has long been used to create art and commemorate achievements. Popular gift ideas include sculptures, jewelry, elegant home decor and furnishings. You can also consider giving a gift that is bronze in color to fulfill this year's traditional theme.
More Traditional 8th Anniversary Gift Ideas
---
What Is the Modern 8th Anniversary Gift?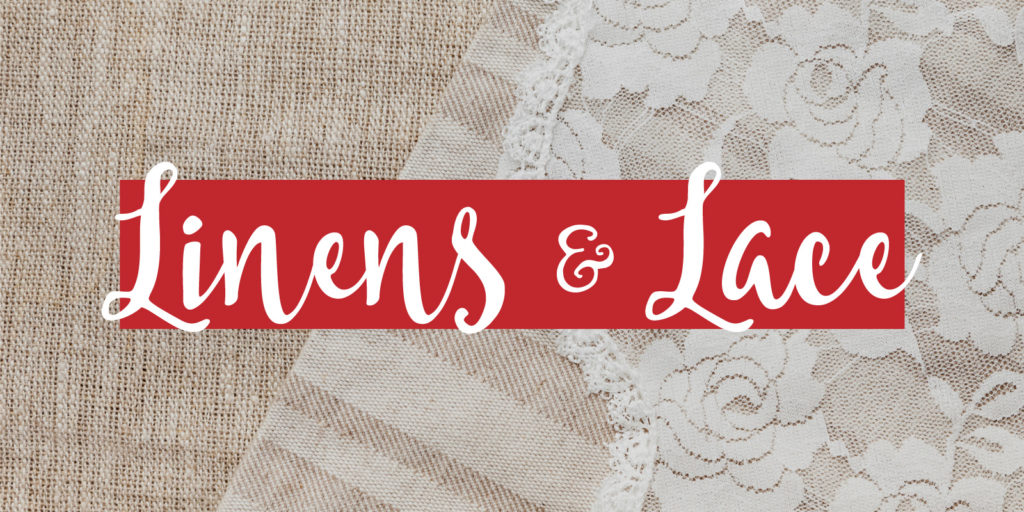 The modern gift for eight years of marriage is linens & lace. Comfort and warmth are key characteristics of linens and the cozy life you have built with your spouse, while lace represents luxury and delicate artistry.
Comprised of functional and beautiful items, linens & lace are symbolic of the delicate balance of the splendid and practical elements at the core of a successful marriage.
Featured Linens & Lace Anniversary Gifts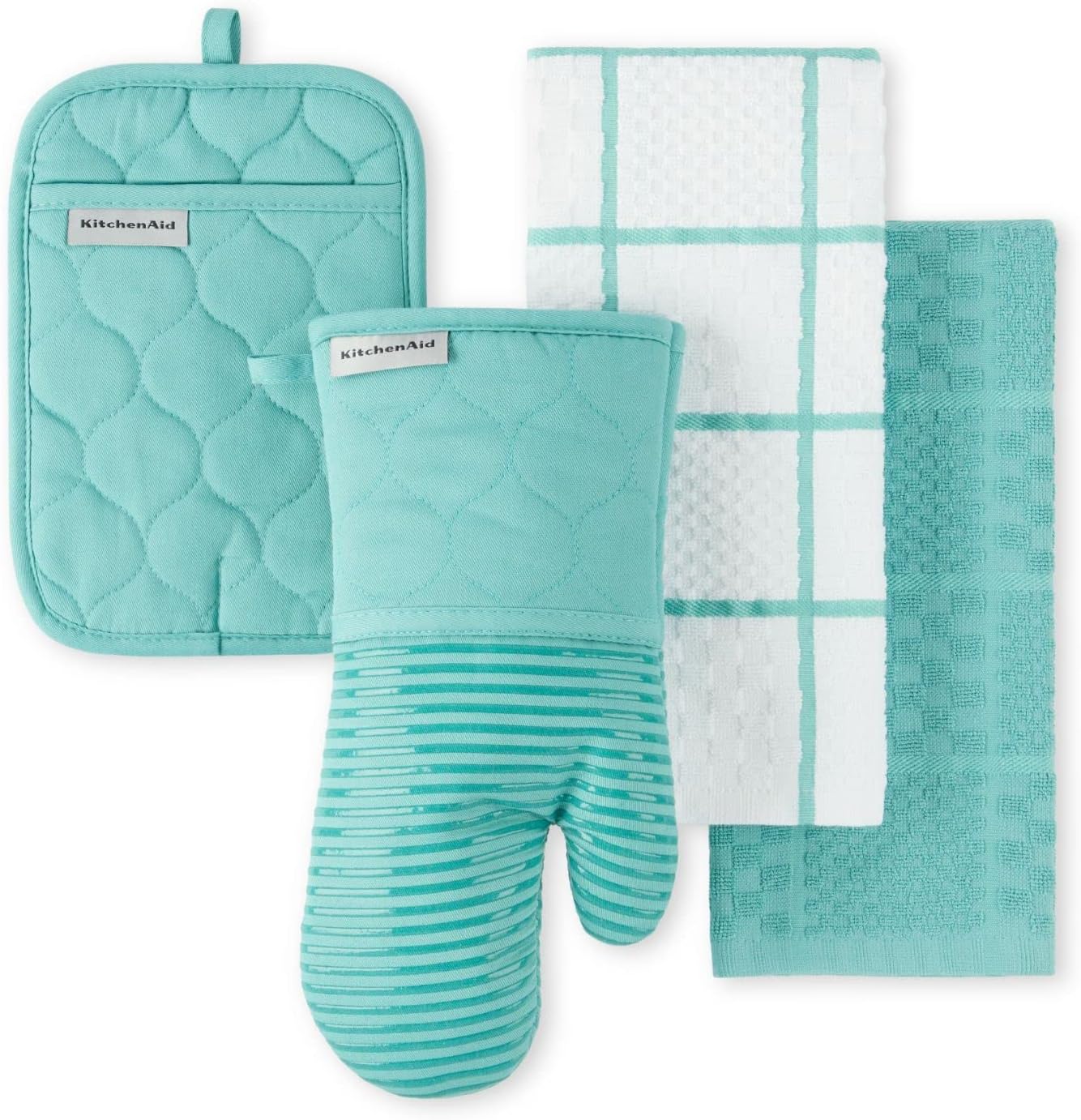 KitchenAid Quilted Potholder Set
4-piece set includes:

Two (2) terry kitchen towels
One (1) potholder
One (1) oven mitt

Made of 100 percent durable, heat-resistant cotton
With slip-resistant silicone
$18.89 USD
The oven mitt and pot holder will protect your loved one's hands while handling hot pots, pans, dishes, and cookware. While the soft and absorbent kitchen towels will help keep their workspace clean, making this a perfect gift for any home cook or baker. Plus, you can pair this 4-piece set with a KitchenAid appliance to put your gift over the top.
---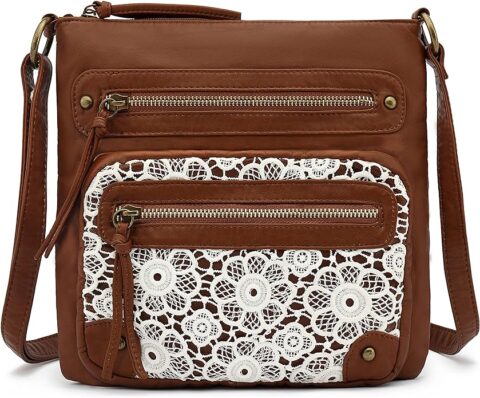 Small Crossbody Shoulder Bag
High quality faux leather with lace detailing
Classic bronze-toned hardware
With 6 pockets inside and out
And an adjustable shoulder strap
$28.99 USD
This shoulder bag has plenty of zippered pockets to keep belongings organized and secure without being too big and heavy. The premium washed faux leather is ultra soft, durable and easy to clean. And the adjustable strap means your wife can wear it however she wants to practically any occasion.
---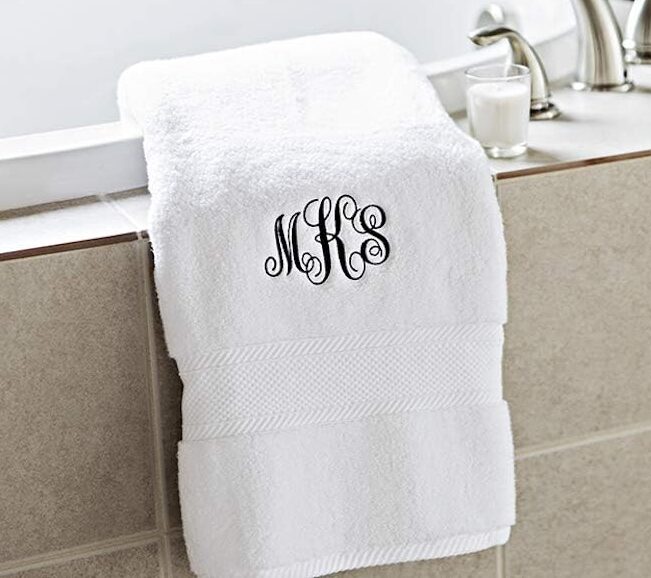 Personalized Luxury Bath Towel
Made from 100% miasma cotton
Choose from 3 embroidery designs
Multiple thread colors available
Zero-twist cotton loops for a premium absorbent towel
$84.99 USD
This plush & ultra-soft bath towel is personalized with an embroidered monogram. With multiple font styles and thread colors available, you can be sure this gift will complement any decor while providing a touch of sophistication and class. Pair it with a towel warmer to turn your bathroom into a luxury spa.
---
Modern eighth anniversary gift ideas generally focus on items for the home such as bed linens, pillows, tablecloths, and towels. You can also find clothing, accessories, or home decor that incorporate lace material. Whatever you choose, be sure the item is high quality. If available, personalization is also a great way to make your gift more meaningful.
More Modern 8th Anniversary Gift Ideas
---
What Is the 8th Anniversary Gemstone?
Tourmaline is the gemstone for the eighth anniversary. It is a semi-precious stone that naturally occurs in many colors, ranging from black to green to pink. Pink tourmaline is believed to relate to matters of the spiritual heart and encourages compassion, gentleness, and love. While green tourmaline relates to the physical heart and promotes courage, strength, stamina, and vitality.
While jewelry is always an excellent anniversary gift, you can also surprise and delight your spouse with a gift of tourmaline jewelry given on any special occasion during your eighth year of marriage.
Tourmaline Jewelry Anniversary Gifts
---
What Is the 8th Anniversary Flower?
Lilac, the eighth anniversary flower, has historically had a strong association with love and romance. Available in multiples shades of blue, purple, and pink, each with a different meaning, magenta lilacs are the best choice to include in an anniversary bouquet because they symbolize love and passion. If lilacs are unavailable or out of season, the classic anniversary bouquet of red roses will always be appreciated.
---
Featured Gift Guides