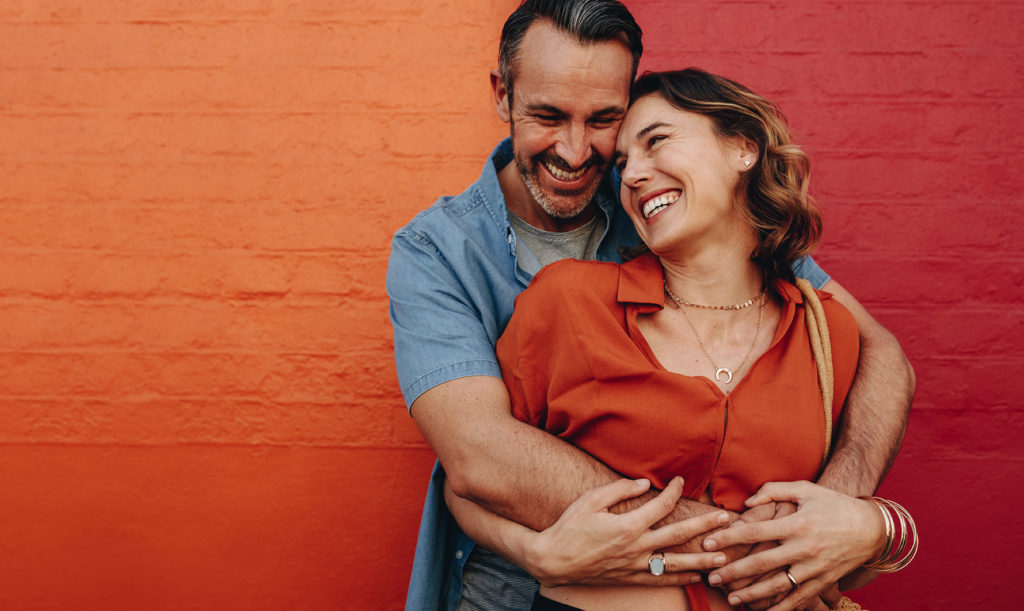 This page contains affiliate links. Learn more.
Cheers to ten years and congratulations on this significant marriage milestone! Take this time to commemorate a decade of matrimony and the years of commitment, partnership, and love this anniversary represents. You have no doubt faced many changes—and maybe a few challenges—but that is a testament to the strength and endurance of your relationship.
You can also take this time to look forward to the future and to the new memories and joys the next ten years will bring. This anniversary is a reflection of the journey you and your spouse embarked on ten years ago and continue to travel. If you're looking to find the perfect gift for this momentous occasion, read on to discover gift ideas that symbolize the strength and endurance of your relationship.
If you're here it's probably because you want to know more about the gift themes for the tenth wedding anniversary. What are they and what do they symbolize? The practice of giving specific anniversary gifts has a long history and is an excellent way to provide direction to the gifts you give throughout your marriage. Read on to discover the traditional, modern, gemstone and flower gift themes for the tenth anniversary.
---
What Is the Traditional 10th Anniversary Gift?
The tenth anniversary is traditionally celebrated with tin or aluminum which are both durable, yet flexible metals. Tin was historically used for preserving and protecting goods, symbolizing the perseverance of a relationship for better or worse. Aluminum, known for its malleability and resilience, represents the flexibility and adaptability needed to navigate the challenges and achievements encountered in a long-term relationship.
Featured Tin or Aluminum Anniversary Gifts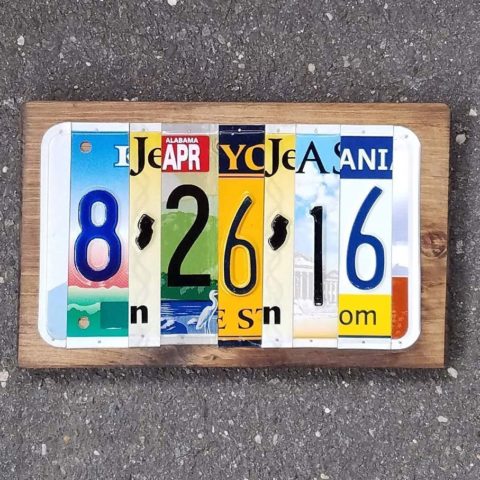 Personalized License Plate Date Sign
Choose up to 6 numbers
Made from real US license plates
Mounted to a wood backboard with choice of stain color
Includes a saw tooth hanger
$49.95 USD
This custom wall decor is handmade from recycled materials, and with the option to choose the states you want to include it is a truly unique 10th anniversary gift. Well crafted and sturdy with a lot of sentimental value, this date sign will look great on any wall in your home or on a covered patio.
---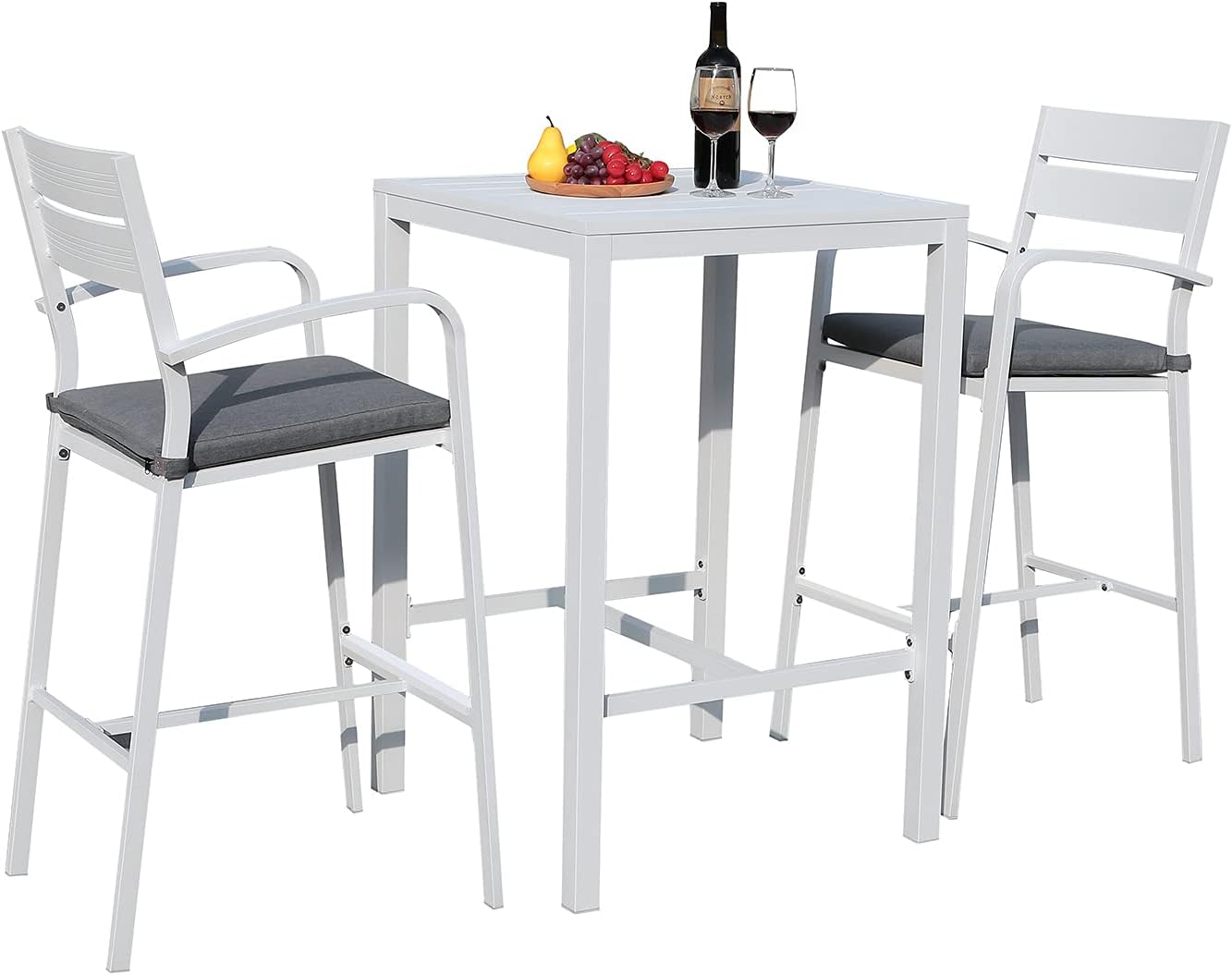 3-Piece Outdoor Bar Set
Made from premium aluminum with an all weather and water-resistant finish
Designed with high backrests, curved armrests, and built-in sturdy footrests, plus firm seat cushions with seat ties
$299.99 USD
Perfectly designed to take advantage of smaller areas, the bar stools in this 3-piece outdoor set can slide under the pub table when not in use. And the lightweight, rust-resistant aluminum construction will allow your loved one to position this bar set in the perfect location in their yard or patio, even as the weather changes throughout the year.
---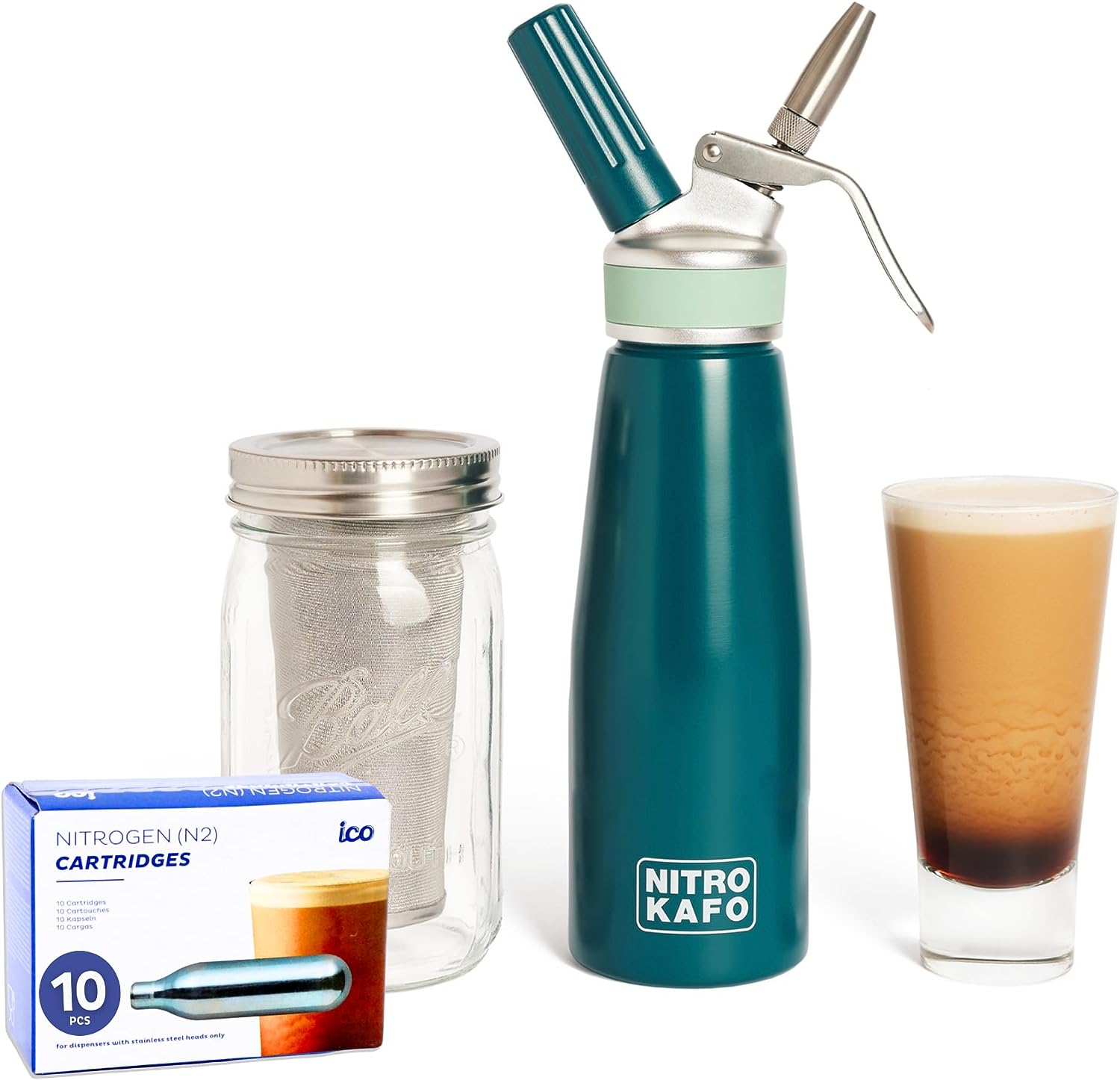 Nitro Coffee Maker
Make and serve up to six creamy, nitro infused coffees
Complete system includes:

Cold brew coffee maker with stainless steel filter
1 quart aluminum nitro infuser and specialty nozzle
Ten (10) N2 cartridges
$87.99 USD
If your spouse loves nitro coffee they can now make at home! This system includes everything they need to get started including a mason jar for brewing fresh ground coffee overnight, a carafe, and a specially designed infuser to inject the cold brew with nitrogen. They can pour a velvety coffee drink with a slow cascading effect and a deliciously dense, creamy, head whenever they want.
---
Today tin is most commonly used in commercial or industrial applications, but tin signs and commemorative jewelry are popular gift ideas for this anniversary. Aluminum is a more versatile option with a variety of gift ideas ranging from home goods to tools for many hobbies and interests like gardening and travel.
More Traditional 10th Anniversary Gift Ideas
---
What Is the Modern 10th Anniversary Gift?
The modern tenth anniversary gift is diamond jewelry. Diamonds are the hardest known naturally occurring material and one of the most highly valued gemstones. They represent strength, endurance, and everlasting love, making them an appropriate symbol for celebrating a decade of marriage. Mark this marital milestone with a piece of diamond jewelry that is as remarkable as your relationship.
Featured Diamond Jewelry Anniversary Gifts
"Journey" Diamond Pendant Necklace
Features natural diamonds
With a 1/2 ct total weight
And a 10K white gold setting
Includes 18″ chain
$298.95 USD
The design of this necklace features graduated diamonds set in a curving path that represents your journey of love and that "with every step love grows." Measuring nearly an inch long, the diamonds in this pendant are American Gem Society certified and conflict free.
---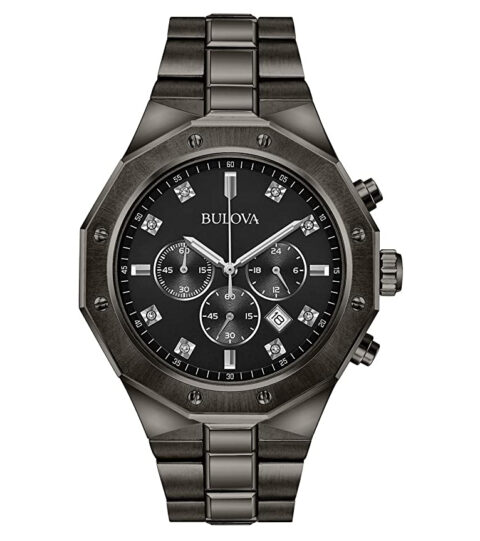 Bulova Diamond Accent Watch
Six-hand chronograph in matte gray stainless steel
Black dial features eight (8) individually hand set diamonds
With analog-quartz movement
Case size: 44 mm
$446.25 USD
From the Men's Diamond Collection by Bulova, this classic watch was inspired by vintage designs with a tailored, understated look that's always in style. Plus, with water resistance to 100 meters and a bracelet band with a double-press fold-over buckle closure, you don't have to worry about this watch holding up to everyday wear.
---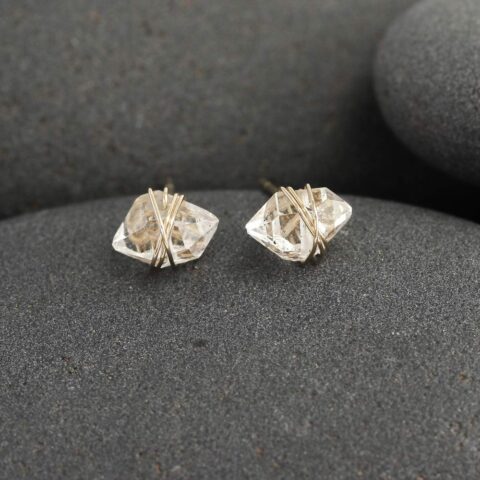 Raw Diamond Stud Earrings
Handmade from two gorgeous herkimer diamond crystal stones
Set onto posts with encircling bands and friction backs
Appx size: 9 x 6 mm
$65.00 USD
Featuring shimmering, light-catching genuine Herkimer Diamonds in their raw, natural state and 14k gold fill details, these dainty earrings add a beautiful sparkle to any outfit and are perfect for daily wear. Raw jewelry features gemstones that are untouched or minimally processed and can be a great fit for women with a bohemian or earthy aesthetic.
---
More Modern 10th Anniversary Gift Ideas
---
What Is the 10th Anniversary Gemstone?
Diamonds are the gemstone for the tenth anniversary. The word diamond comes from the ancient Greek word adamas, meaning invincible. Made from pure carbon and known to be the hardest mineral in existence, diamonds represent the unbreakable bond and pure love at the core of your marriage.
The modern anniversary theme for this year of marriage is diamond jewelry. Please refer to the above section for gemstone jewelry gift ideas. While jewelry is always an excellent anniversary gift, you can also surprise and delight your spouse with a gift of diamond jewelry given on any special occasion during your tenth year of marriage.
---
What Is the 10th Anniversary Flower?
The tenth anniversary flower is daffodil. One of the first flowers to bloom in the spring, daffodils symbolize rebirth and new beginnings. Pair a bouquet of daffodils with a renewal of your wedding vows for a meaningful and memorable anniversary. If daffodils are unavailable or out of season, the classic anniversary bouquet of red roses will always be appreciated.
---
Featured Gift Guides