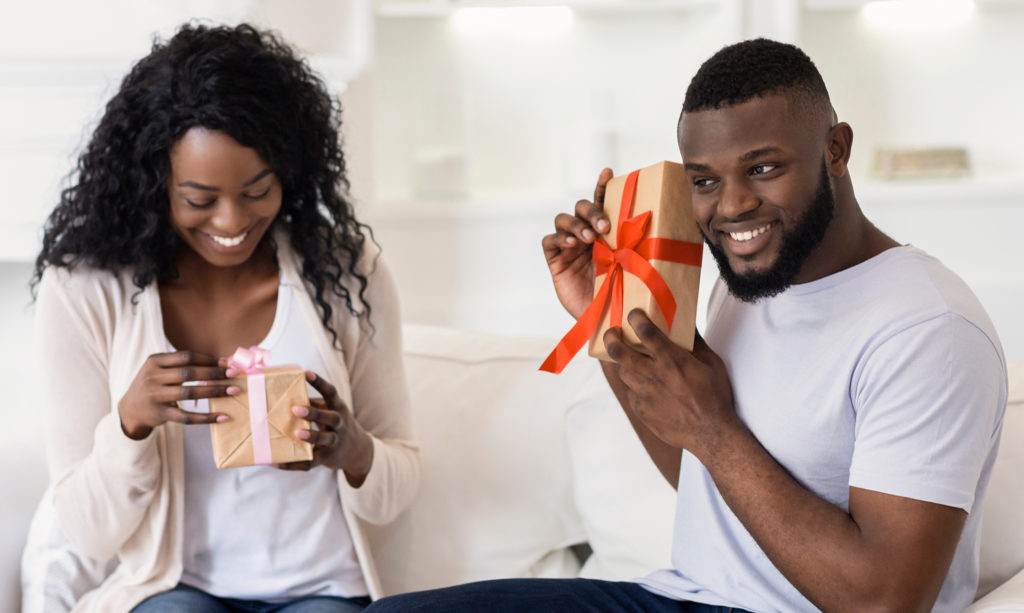 This page contains affiliate links. Learn more.
Congratulations on four years of marriage! As your fourth anniversary approaches you may be reflecting on the years of shared experience that have brought you to this point. Or maybe you're looking ahead to the future and the first major marriage milestone just around the corner. But before you get to five years, be sure to make your fourth anniversary memorable.
Whether you're looking for a romantic gift to express your love or a practical gift you know your spouse will appreciate, we can help you find something special to celebrate the occasion.
If you're here it's probably because you want to know more about the gift themes for the fourth wedding anniversary. What are they and what do they symbolize? The practice of giving specific anniversary gifts has a long history and is an excellent way to provide direction to the gifts you give throughout your marriage.
---
What Is the Traditional 4th Anniversary Gift?
While flowers are a great anniversary gift every year, the traditional gift for the fourth anniversary is fruit & flowers. After four years of marriage your love has fully blossomed and ripened to maturity and those attributes are perfectly symbolized by this year's theme.
While they may seem short-lived at first glance, gifts of fruits and flowers are an excellent way to mark the sweetness of this moment in your relationship. A luscious bouquet or fancy fruit dessert will put a romantic anniversary celebration over the top.
You can also preserve this moment with a long-lasting gift inspired by fruity or floral motifs. Wall art, decor, and kitchen accessories are popular gift ideas to bring this theme home.
Featured Fruit & Flower Anniversary Gifts
Chocolate Covered Strawberries
One dozen chocolate covered strawberries
Freshness and quality are 100% guaranteed
Made to order
Gift box included
$39.98 USD
Win the heart of any chocolate lover with these lavishly hand-dipped fresh strawberries featuring premium dark, milk and pink-tinted white chocolate. Beautifully packed in a signature gift box with ice packs, then shipped overnight to ensure perfect arrival.
---
Fruit Tea Sampler
This sampler includes six 4oz tins of flavored black tea
Perfect hot or iced
Flavors include blackberry, raspberry, strawberry kiwi, passionfruit peach, tropicana, and vanilla
$16.99 USD
This selection of loose leaf black tea is the perfect gift for the tea lover in your life, especially when paired with a kettle with stainless steel tea infuser or a set of beautiful tea cups and saucers . Your loved one may discover a new favorite tea among the six distinct flavors, or they can develop their own unique flavor blend.
---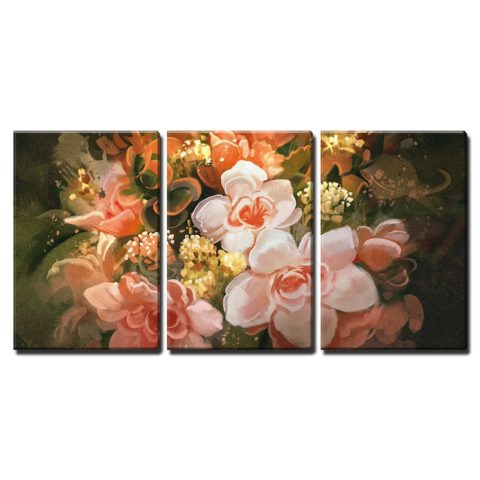 Floral Triptych Wall Art
High definition giclee prints
Stretched and stapled to durable shrink resistant frames
Each panel measure 24″ x 16″
Comes ready to display with hanging accessory toolkit included
$69.99 USD
Add a pop of color to any wall and enhance the aesthetic appeal of your home with this gorgeous hand-stretched canvas wall art featuring a dramatic floral arrangement. Wall art is a daily reminder of your love and the special occasion of your fourth anniversary.
---
More Traditional 4th Anniversary Gift Ideas
---
What Is the Modern 4th Anniversary Gift?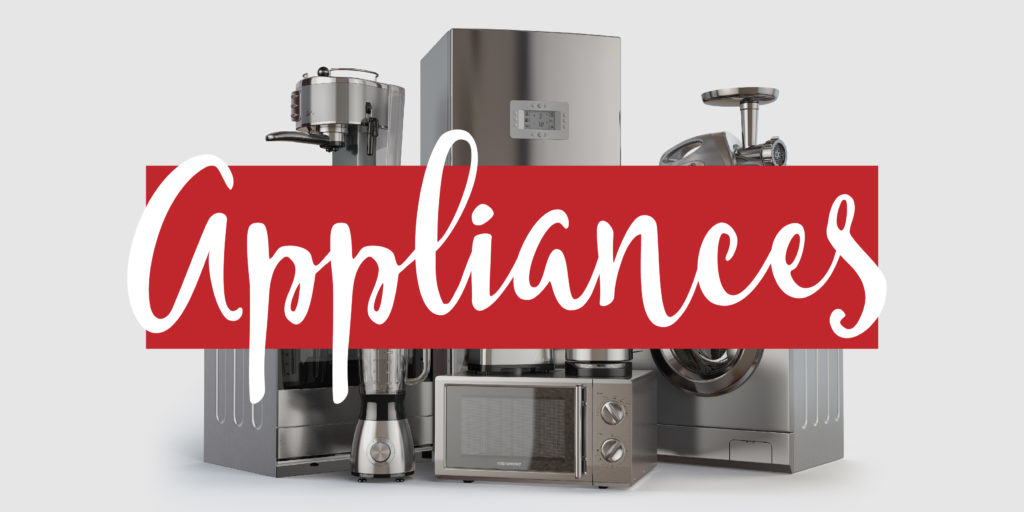 The modern fourth anniversary gift is appliances. By the fourth year of your marriage you might find yourself in a larger home or with a growing family. The modern gift theme is an opportunity to make a practical upgrade to a favorite appliance, or to choose a specialty item that you might not otherwise buy. A quality appliance is reliable and can provide your loved one with peace of mind.
Appliances are frequently used household items that perform a specialized task consistently and effectively over time. As the modern fourth anniversary gift, appliances symbolize the dependability and longevity of your marriage.
The modern fourth anniversary gift theme is perfect for fans of practical, functional gifts. But be sure take your gift to the next level by choosing an appliance that will support your loved one's interests or lifestyle, such as cooking or music. Then they will be sure to enjoy using your gift for many years to come while having a reminder of your love and commitment.
Featured Appliance Anniversary Gifts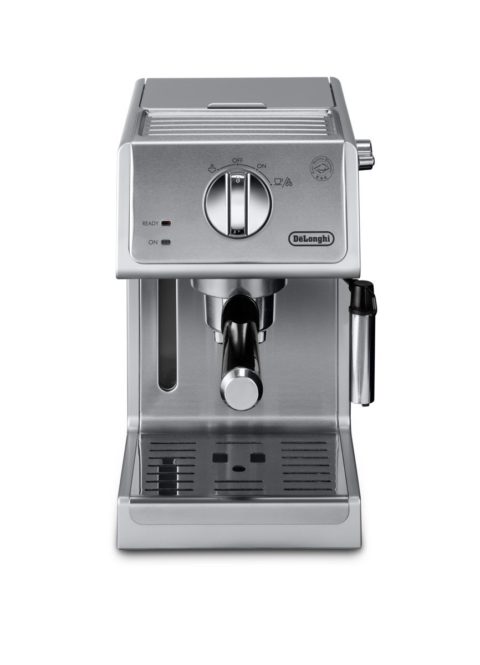 De'Longhi Espresso Machine
Brews authentic barista-quality beverages
Manual frother creates a rich, creamy foam
Includes three-in-one filter holder

Adjustable Cup Height
$55.00 USD
This user-friendly espresso machine is the perfect gift for the coffee lover in your life, especially if you bundle it with a pound of coffee and their favorite syrup flavors or milk base. Make the perfect espresso-based beverage—just the way you want—without leaving home or breaking the bank.
---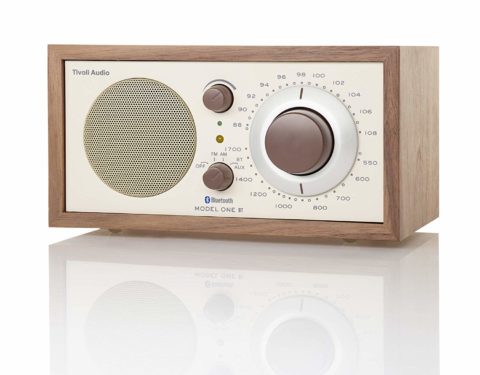 Bluetooth AM/FM Radio
High-performance superior sound
Built-in Bluetooth wireless technology
Simple, easy to use controls and features
Attractive, handmade wood cabinet
$199.99 USD
What's not to love about an easy to use, no hassle setup, bluetooth speaker with award-winning sound and a beautiful wood veneer cabinet available in multiple finishes? This is the perfect gift for any fan of the analog retro vibe who also wants to wirelessly stream their music libraries.
---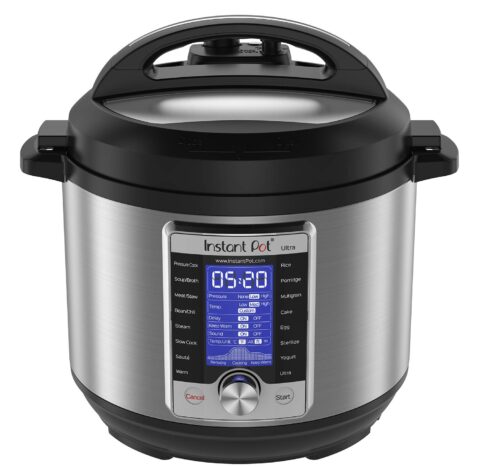 Instant Pot Ultra Pressure Cooker
6 quart 10-in-1 electric pressure cooker
Embedded microprocessor monitors the pressure and temperature, keeps time, and adjusts heating intensity and duration
Ul certified with 11 safety features
$139.99 USD
With this single appliance your home chef can pressure cook, slow cook, sous vide, sauté, steam, sterilize, make yogurt, bake cakes AND keep food warm. That's like ten gifts in one! The built-in safety features will give you and your loved one peace of mind while they explore hundreds of new recipes with the free recipe app.
---
More Modern 4th Anniversary Gift Ideas
---
What Is the 4th Anniversary Gemstone?
The gemstone for the fourth year of marriage is blue topaz. While topaz occurs in many colors, blue topaz is considered the most rare and is believed to be a symbol of loyalty and love. Blue topaz represents eternal romance and the deep emotional attachment found at the core of your marriage.
While jewelry is always an excellent anniversary gift, you can also surprise and delight your spouse with a gift of blue topaz jewelry given on any special occasion during your fourth year of marriage.
Blue Topaz Jewelry Anniversary Gifts
---
What Is the 4th Anniversary Flower?
The fourth anniversary flower is hydrangea. Grown in a wide variety of colors, each with a different meaning, pink hydrangeas symbolize heartfelt emotion and are the best choice to include in an anniversary bouquet. If hydrangeas are unavailable or out of season, the classic anniversary bouquet of red roses will always be appreciated.
---
Featured Gift Guides