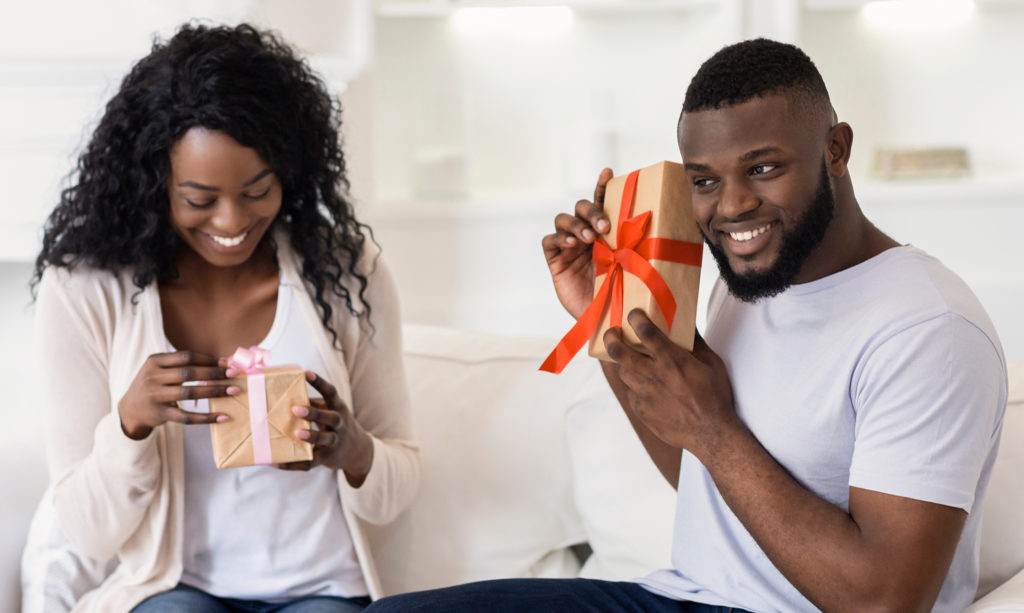 This page contains affiliate links. Learn more.
Congratulations on four years of marriage! As your fourth anniversary approaches you may be reflecting on the years of shared experience that have brought you to this point. Or maybe you're looking ahead to the future and the first major marriage milestone just around the corner.
But before you get to five years, be sure to make your fourth anniversary memorable. Whether you're looking for a romantic gift to express your love or a practical gift you know your spouse will appreciate, we can help you find a special gift to celebrate the occasion.
If you're here it's probably because you want to know more about the gift themes for the fourth wedding anniversary. What are they and what do they symbolize? The practice of giving specific anniversary gifts has a long history and is an excellent way to provide direction to the gifts you give throughout your marriage.
Read on to discover the traditional, modern, gemstone and flower gift themes for the fourth anniversary.
---
What Is the Traditional 4th Anniversary Gift?
While flowers are a great anniversary gift every year, the traditional gift for the fourth anniversary is fruit & flowers. After four years of marriage your love has fully blossomed and ripened to maturity and those attributes are perfectly symbolized by this year's theme.
While they may seem short-lived at first glance, gifts of fruits and flowers are an excellent way to mark the sweetness of this moment in your relationship. A luscious bouquet or fancy fruit dessert will put a romantic anniversary celebration over the top.
You can also preserve this moment with a long-lasting gift inspired by fruity or floral motifs. Wall art, decor, and kitchen accessories are popular gift ideas to bring this theme home.
Featured Fruit & Flower Anniversary Gifts
Chocolate Covered Strawberries
One dozen chocolate covered strawberries
Freshness and quality are 100% guaranteed
Made to order
Gift box included
$36.51 USD
Win the heart of any chocolate lover with these lavishly hand-dipped fresh strawberries featuring premium dark, milk and pink-tinted white chocolate. Beautifully packed in a signature gift box with ice packs, then shipped overnight to ensure perfect arrival.
---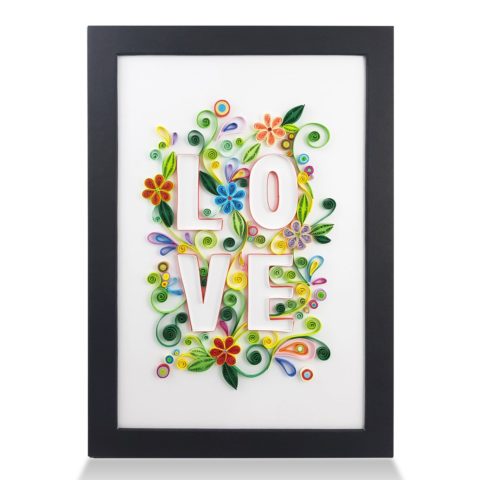 'Love' Paper Quilled Art
Quilling skillfully brings colorful paper and hours of heartfelt work together to create art that brings joy to your loved ones.
100% handcrafted
Size: 10.6" x 8.3"
Gift box and a blank greeting card included
---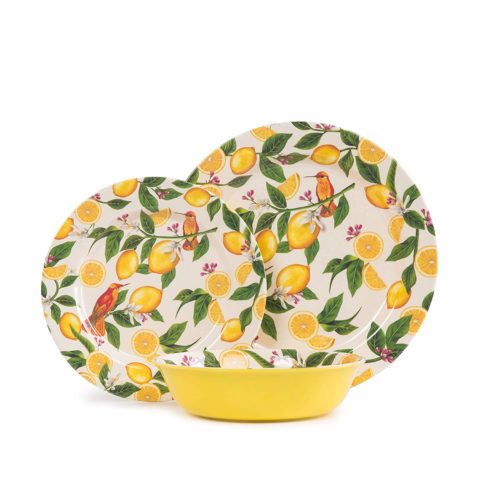 Melamine Lemon Pattern Dinnerware Set
Dinnerware set includes: 4 salad bowls, 4 dessert plates, and 4 dinner plates
Lightweight and BPA free
Dishwasher safe and break-resistant
$35.99 USD
---
More Traditional 4th Anniversary Gift Ideas
---
What Is the Modern 4th Anniversary Gift?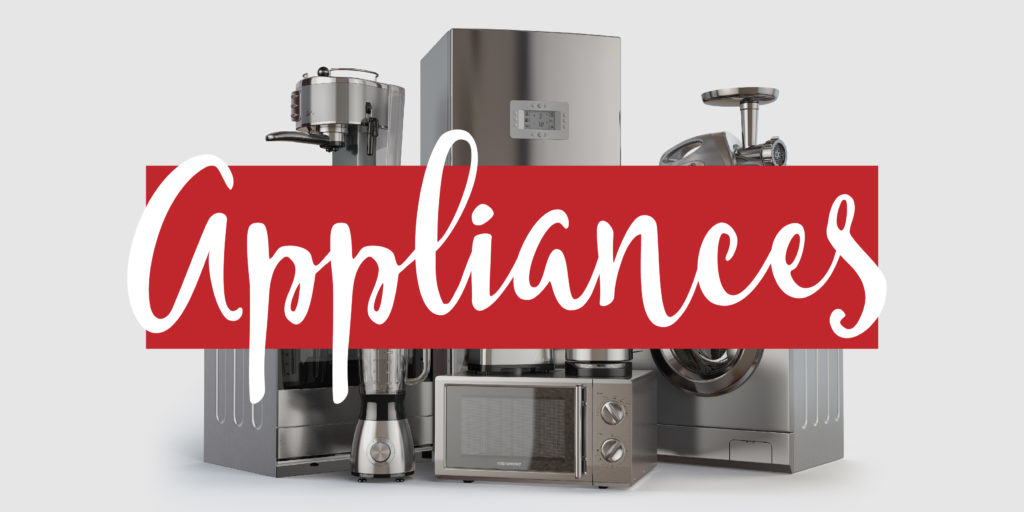 The modern fourth anniversary gift is appliances. By the fourth year of your marriage you might find yourself in a larger home or with a growing family. The modern gift theme is an opportunity to make a practical upgrade or to choose a specialty item that you might not otherwise buy.
Featured Appliance Anniversary Gifts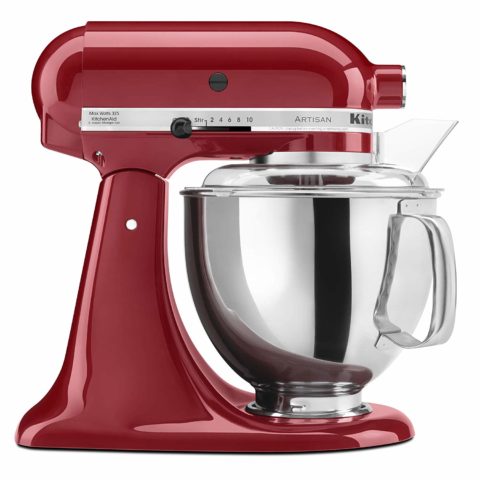 KitchenAid Stand Mixer
Features a 5-quart stainless steel mixing bowl
Includes flat beater, dough hook, 6-wire whip and pouring shield
With a tilt-head design and 10 speed settings
Available in over 20 colors
---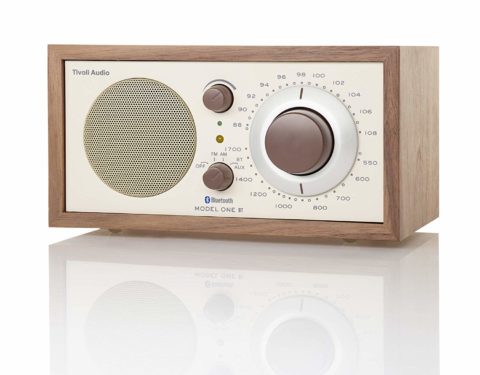 Bluetooth AM/FM Radio
High-performance superior sound
Built-in Bluetooth wireless technology
Simple, easy to use, controls and features
Attractive, handmade wood cabinet
$328.45 USD
---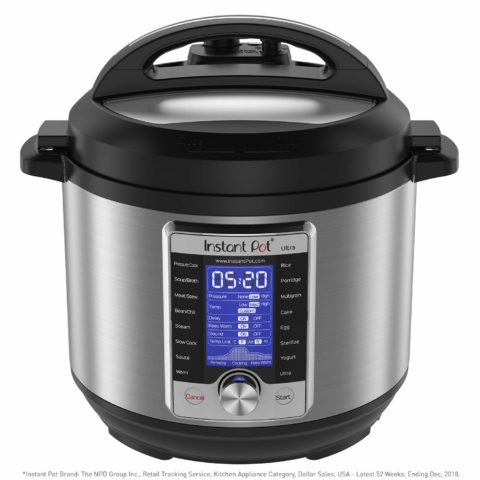 Instant Pot Ultra
6 quart 10-in-1 electric pressure cooker
Embedded microprocessor monitors the pressure and temperature, keeps time, and adjusts heating intensity and duration
Ul certified with 11 safety features
$149.95 USD
---
More Modern 4th Anniversary Gift Ideas
---
What Is the 4th Anniversary Gemstone?
The gemstone for the fourth year of marriage is blue topaz. While topaz occurs in many colors, blue topaz is considered the most rare and is believed to be a symbol of loyalty and love. Blue topaz represents eternal romance and the deep emotional attachment found at the core of your marriage.
While jewelry is always an excellent anniversary gift, you can also surprise and delight your spouse with a gift of blue topaz jewelry given on any special occasion during your fourth year of marriage.
Blue Topaz Jewelry Anniversary Gifts
---
What Is the 4th Anniversary Flower?
The fourth anniversary flower is hydrangea. Grown in a wide variety of colors, each with a different meaning, pink hydrangeas symbolize heartfelt emotion and are the best choice to include in an anniversary bouquet. If hydrangeas are unavailable or out of season, the classic anniversary bouquet of red roses will always be appreciated.
---
Featured Gift Guides