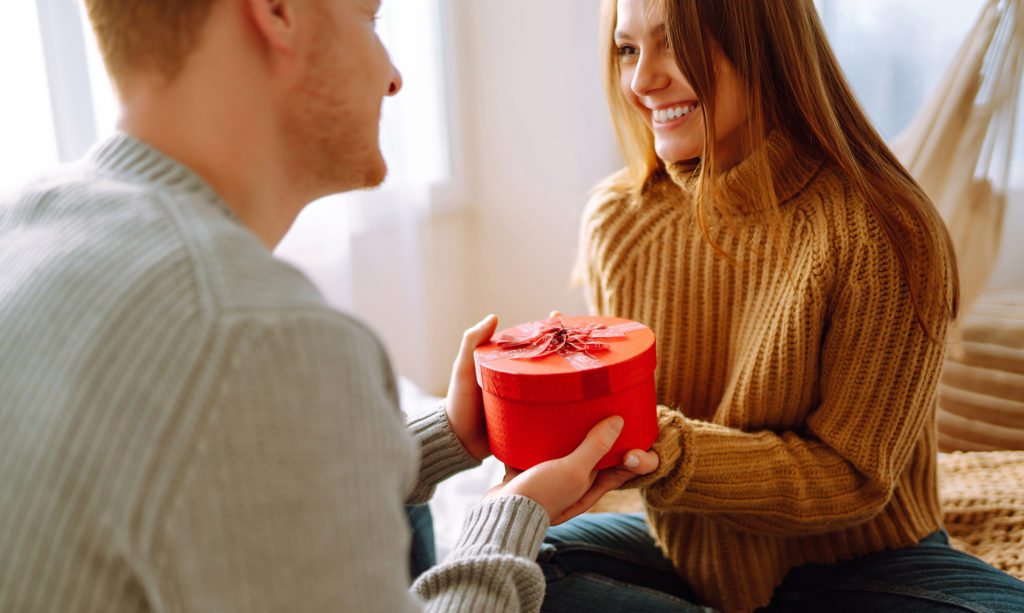 This page contains affiliate links. Learn more.
Congratulations on five years of marriage! Whether you're reflecting on the memories you've made over the past five years—or looking ahead to the future and the life you are building with your spouse—be sure to make your fifth anniversary memorable with a thoughtful gift that commemorates the journey to this first major marriage milestone.
Take this opportunity to reflect on a half decade of love and dedication, to celebrate the successes, acknowledge the challenges you've faced together, and to renew your commitment to each other. If you're looking for a romantic gift to express your love or a practical gift you know your spouse will appreciate, we can help you find the perfect present to celebrate the occasion.
If you're here it's probably because you want to know more about the gift themes for the fifth wedding anniversary. What are they and what do they symbolize? The practice of giving specific anniversary gifts has a long history and is an excellent way to provide direction to the gifts you give throughout your marriage. Read on to discover the traditional, modern, gemstone and flower gift themes for the fifth anniversary.
---
What Is the Traditional 5th Anniversary Gift?
The fifth anniversary is the first major marriage milestone and the traditional gift is wood, representing stability, strength and longevity. After five years your marriage has stable roots, a strong core and has stood the test of time.
With many options ranging from practical to pretty, wood gives you the opportunity to give a gift specific to your loved one's interests or needs. Gifts of wooden furniture, picture frames or other household decor are among the many ways to commemorate this anniversary.
Wood is the perfect choice for personalized gifts because it can be easily engraved with names and dates, or a message and design unique to your relationship. The best gifts are thoughtful or sentimental, and with the right care a wooden gift wood can be long-lasting and cherished for years to come.
Featured Wood Anniversary Gifts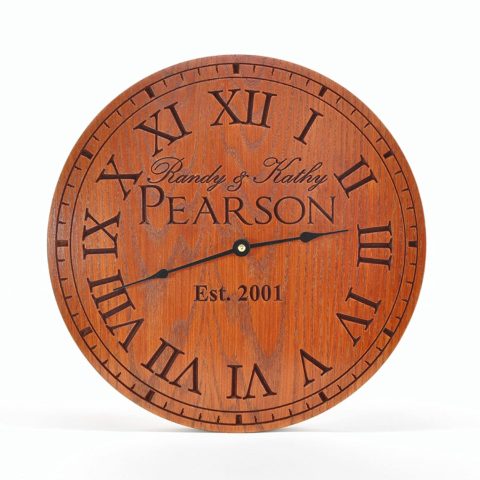 Personalized Carved Oak Clock
Personalized with names and year established
Hand crafted from carved oak with a traditional cherry stain
Available in 3 sizes
$62.99 USD
This elegant and meticulously hand-carved wall clock is the perfect personalized keepsake for couples celebrating their fifth wedding anniversary. Showcase your love by giving this clock a prominent placement in your home and the compliments from your guests will only add to your enjoyment.
---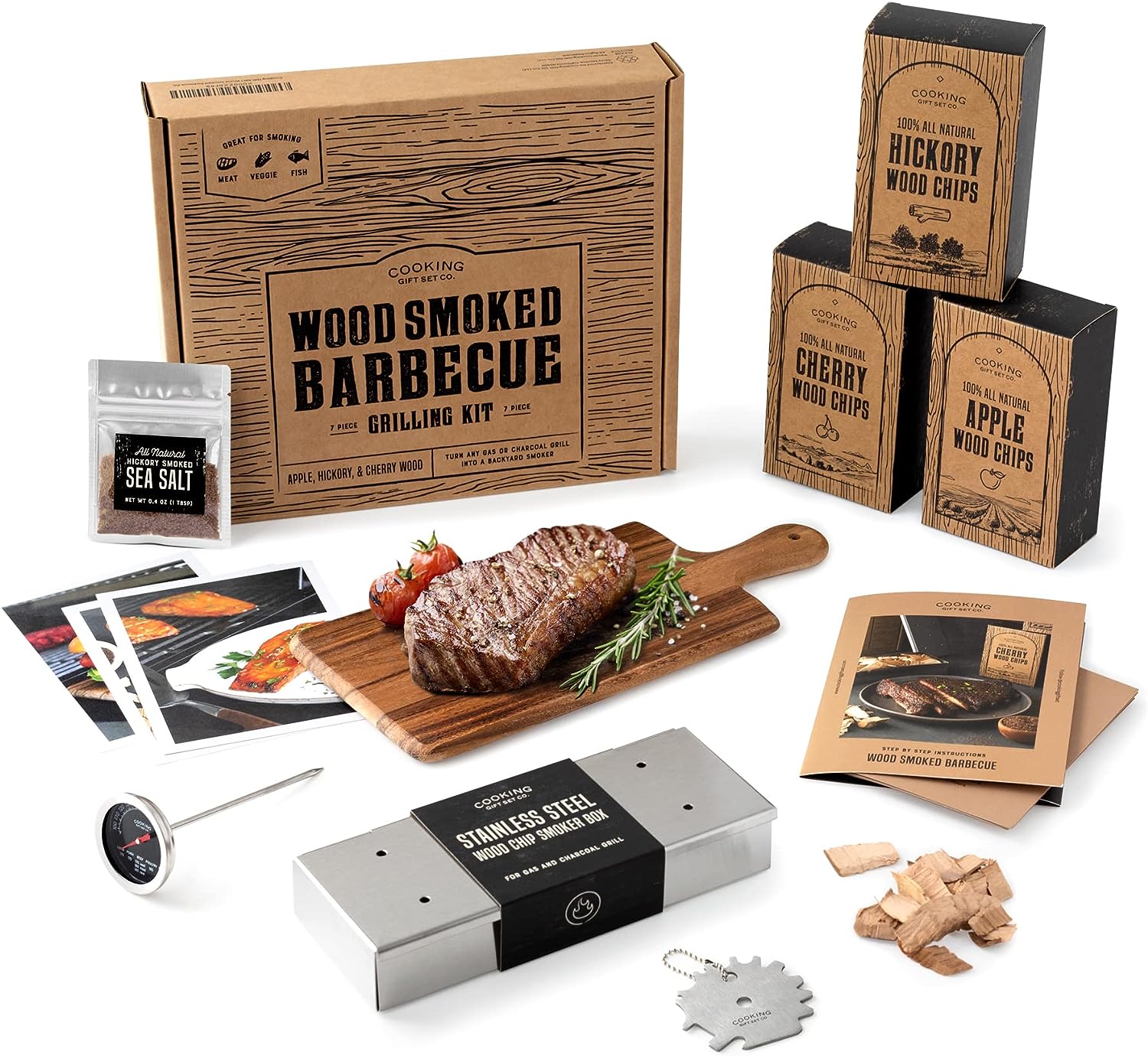 Wood Smoked BBQ Grill Kit
Transform your grill into a smoker
8-piece smoked BBQ grill set
Includes stainless steel smoker box, universal grill scraper, and grilling thermometer
Choose from 3 all-natural wood chips: cherry, apple, and hickory
$54.99 USD
Finding the right gift for a meticulous griller may be a challenge, but this carefully curated cooking kit has everything your spouse needs to cook up some perfectly smoked meat, including illustrated step-by-step instructions. Plus, they'll enjoy a longer burn time with the large all-natural whole grilling wood chips that are free of toxins, pesticides, and artificial flavors.
---
Personalized Engraved Cutting Board
Available in different styles, sizes, wood types, and engraving designs
Personalized with names and wedding date
Hand-crafted from solid wood and laser engraved
Works for meal prep, serving and as wall decor
$25.99 USD
Whether your significant other is into slicing, serving, or showcasing, this personalized gift is great because it is both functional and decorative! Use the non-personalized side of this cutting board to make meal prep a breeze, flip it over to level up your charcuterie board or hang it by the handle for a lovely addition to your kitchen decor.
---
More Traditional 5th Anniversary Gift Ideas
---
What Is the Modern 5th Anniversary Gift?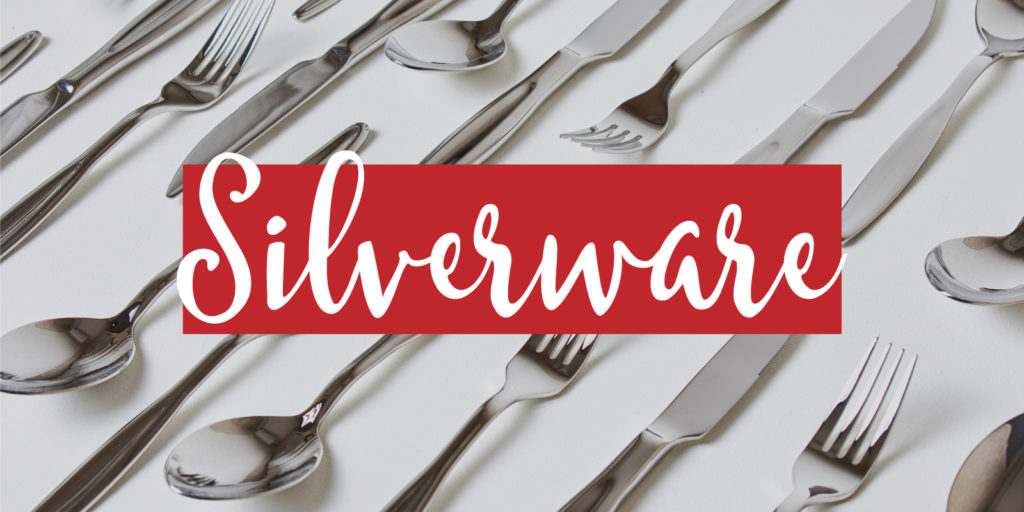 The modern gift for five years of marriage is silverware, which is often associated with the elegance and sophistication of fine dining. But silverware is also an item that is used daily, so it can also be a symbol of everyday enduring love. And with proper care silverware can retain its beauty and shine for years, perhaps becoming a cherished family heirloom.
From formal dining to breakfasts in bed, if you've reached this milestone then you've probably shared thousands of meals with your spouse and you know that great memories are often born around the table. A gift of beautifully crafted silverware will mark the occasion of your fifth wedding anniversary with a promise of thousands more.
Featured Silverware Anniversary Gifts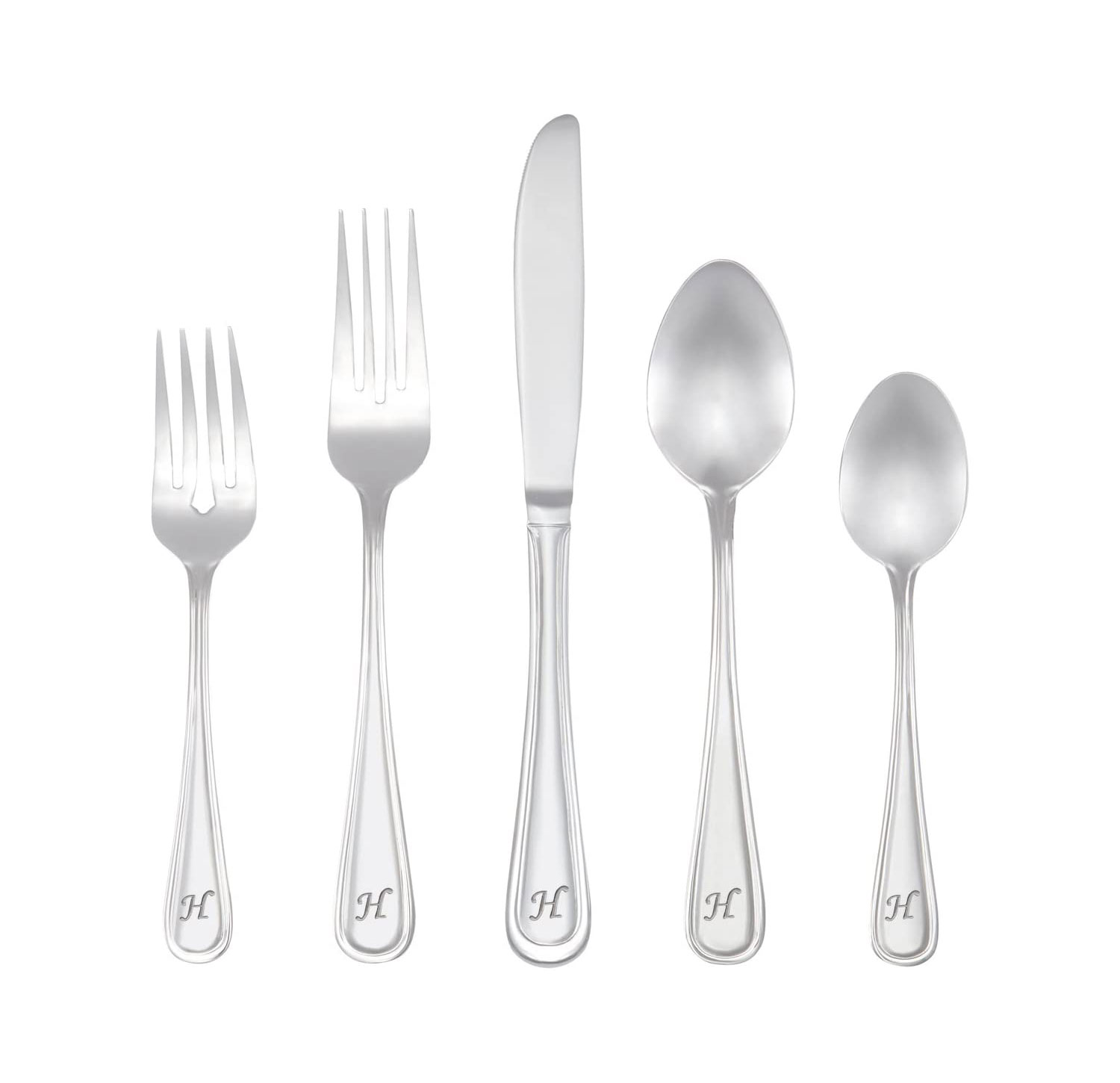 Monogrammed Silverware Set
Features exclusive Marina pattern
46-piece set includes service for eight plus six serving pieces
Stainless steel with polished mirror finish
Perfect both for daily use and special occasions
$74.99 USD
The elegant and versatile design of this silverware set will coordinate with any table setting. The monogrammed handles add a touch of personal sophistication that will impress both your spouse and your dinner guests and make every meal an extraordinary experience!
---
Personalized Cake Serving Set
From Wedgwood Love Knots Silver Collection

by Vera Wang

Crafted from stainless steel

Choose from a variety of custom-engraved designs 

Gift box included
$114.99 USD
It's been five years since you cut your wedding cake and you can relive that first taste of love and union with this stunning cake knife and server. Personalize the set with your names and wedding date and pair it with a special cake from a favorite bakery for a sweet way to remember your wedding day.
---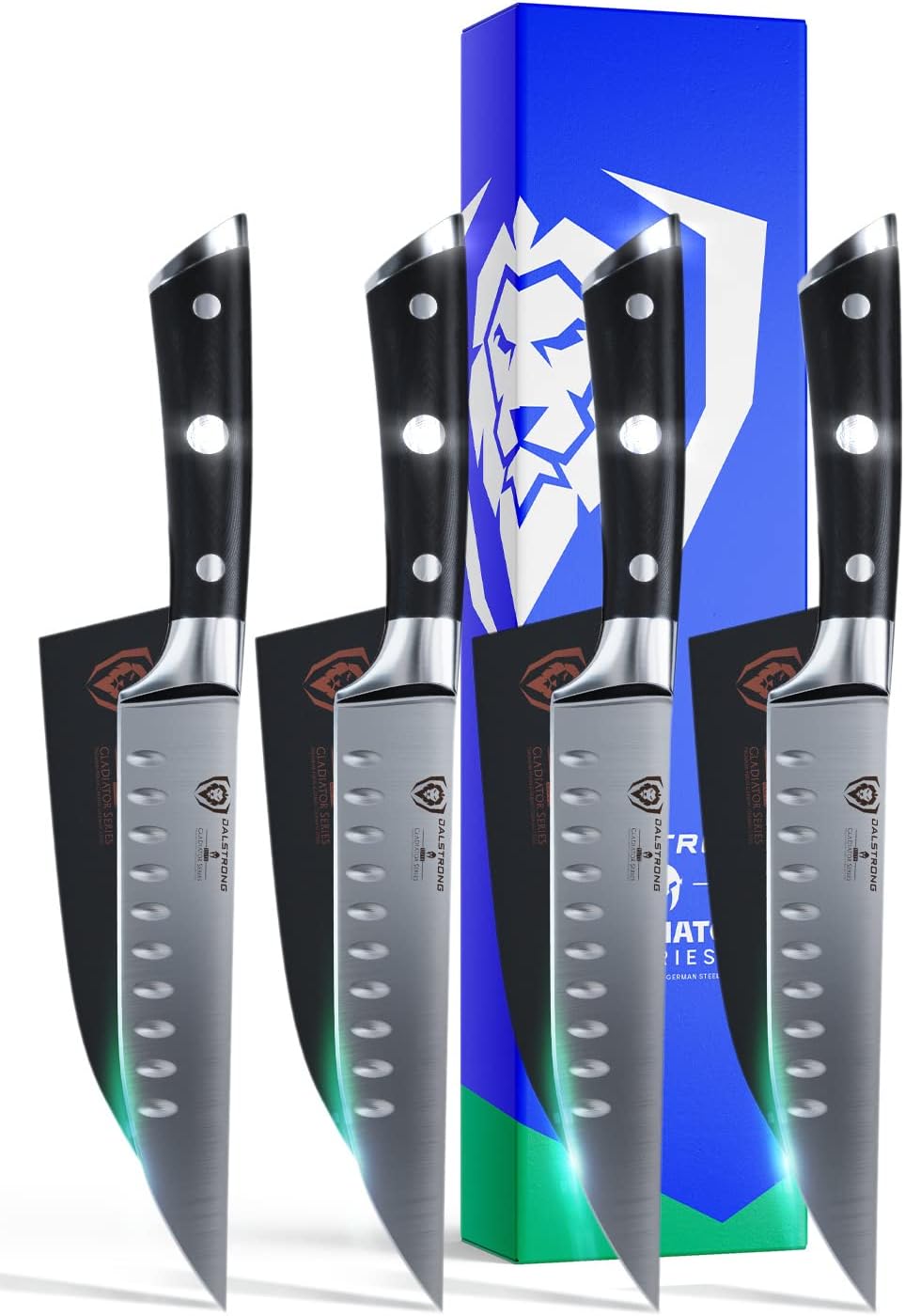 4-Piece Steak Knife Set
Features triple-riveted handles
Made from high-carbon steel
Hand-sharpened to 16-18 degrees per side
Expertly heat treated for lean, straight cuts
Protective sheaths included
$97.00 USD
Made from premium materials with superior construction and luxury gift packaging, these professional-quality steak knives are an excellent gift for the meat lover in your life. Razor sharp with an attractive design, these knives are a cut above the rest and are sure to elevate any meal.
---
More Modern 5th Anniversary Gift Ideas
---
What Is the 5th Anniversary Gemstone?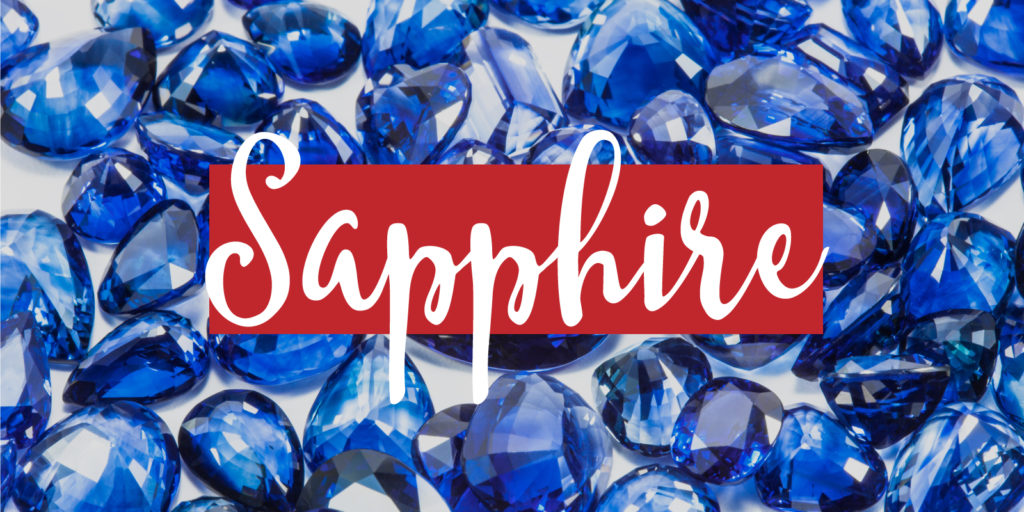 Unmistakably vivid and historically favored by royalty, sapphire is the gemstone for the fifth wedding anniversary. As a symbol of wisdom, truth, sincerity, and faithfulness, a sapphire gift is believed to bring good fortune to your spouse and marriage.
While jewelry is always an excellent anniversary gift, you can also surprise and delight your spouse with a gift of sapphire jewelry given on any special occasion during your fifth year of marriage.
Sapphire Jewelry Anniversary Gifts
---
What Is the 5th Anniversary Flower?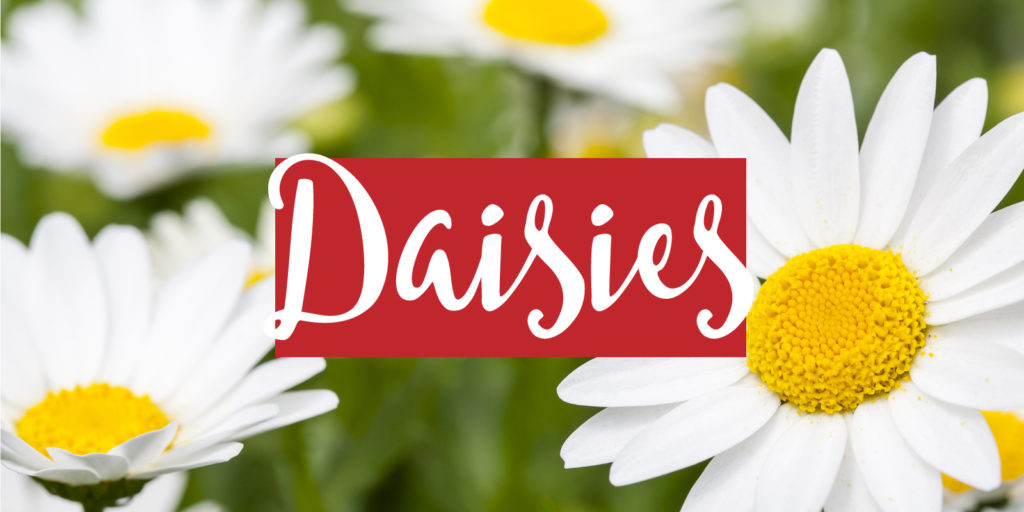 Daisies are the fifth anniversary flower and commonly have white petals with a yellow center. The white color is symbolic of innocence, healing and purity while yellow signifies radiance, vitality and creativity. A bouquet with this cheerful flower represents the harmony and balance of your marriage. If daisies are unavailable or out of season, the classic anniversary bouquet of red roses will always be appreciated.
---
Featured Gift Guides