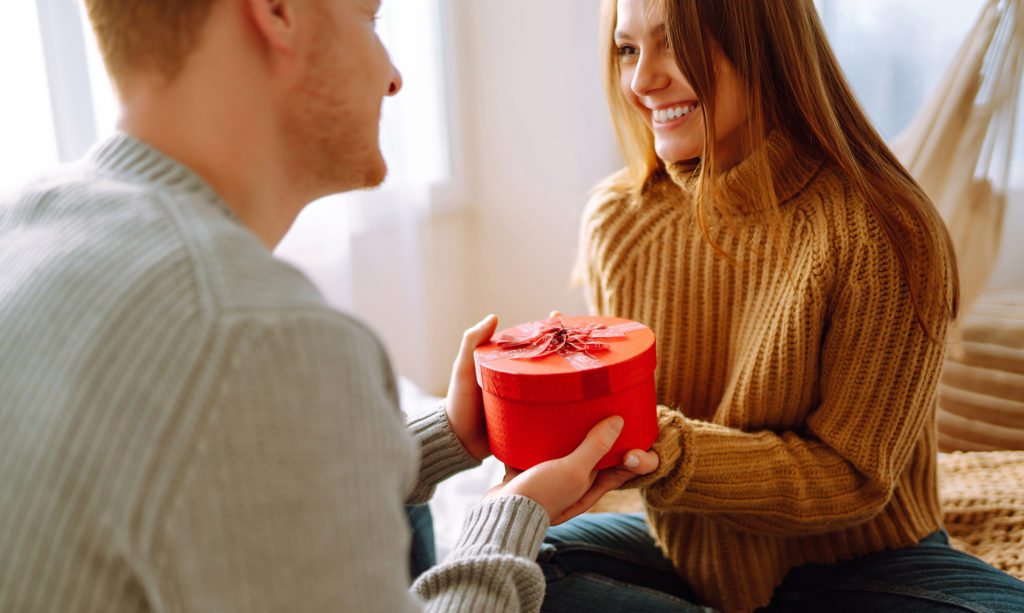 This page contains affiliate links. Learn more.
Congratulations on five years of marriage! Whether you're reflecting on the memories you've made, or looking ahead to the future and the life you are building with your spouse, be sure to make your fifth anniversary memorable with a thoughtful gift that commemorates the journey to this first major marriage milestone. If you're looking for a romantic gift to express your love or a practical gift you know your spouse will appreciate, we can help you find the perfect present to celebrate the occasion.
If you're here it's probably because you want to know more about the gift themes for the fifth wedding anniversary. What are they and what do they symbolize? The practice of giving specific anniversary gifts has a long history and is an excellent way to provide direction to the gifts you give throughout your marriage. Read on to discover the traditional, modern, gemstone and flower gift themes for the fifth anniversary.
---
What Is the Traditional 5th Anniversary Gift?
The fifth anniversary is the first major marriage milestone and the traditional gift is wood, representing stability, strength and longevity. After five years your marriage has stable roots, a strong core and has stood the test of time. With many options ranging from practical to pretty, wood gives you the opportunity to give a gift specific to your loved one's interests or needs.
Featured Wood Anniversary Gifts
Two-Tier Coffee Table
End table & sofa tables also available

Made with durable poplar hardwood

Requires assembly
$231.00 USD
---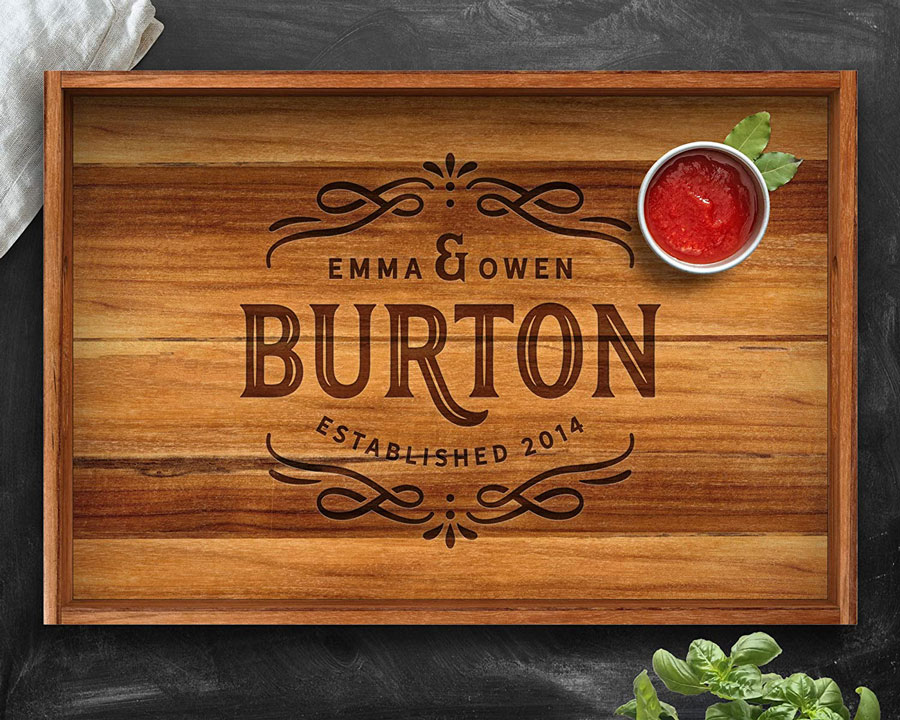 Personalized Wooden Serving Tray
Features a laser engraved design
Personalized with names and established date
Made from sustainably sourced teak
Size: 20.5″ x 13.75 x 2.5″
---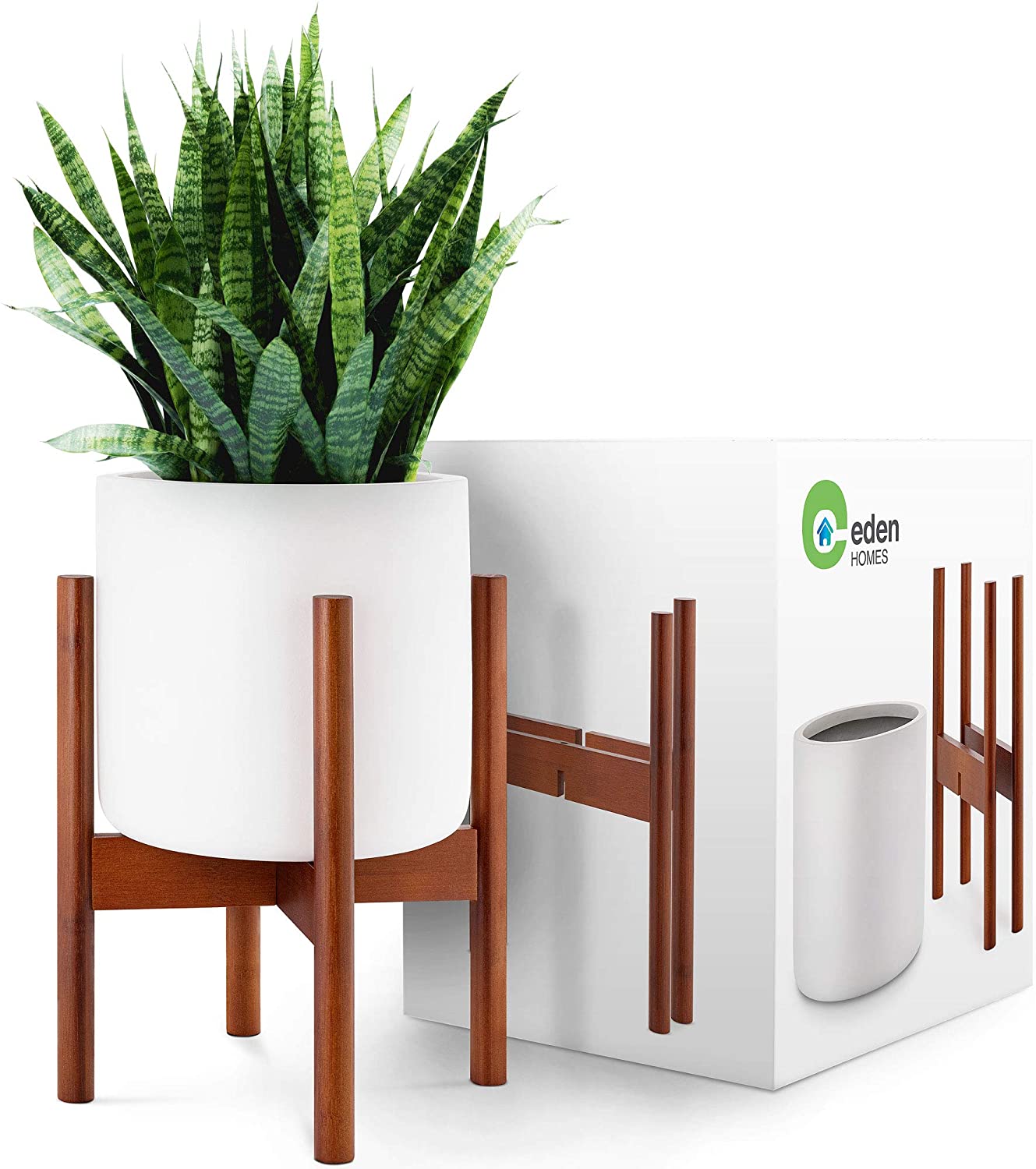 Plant Stand & Pot Set
Inspired by Mid-Century Modern design
Set includes 10″ pot and 14″ tall plant stand
Made of fiberstone & bamboo wood
Includes a drainage hole & stopper
$59.94 USD
---
More Traditional 5th Anniversary Gift Ideas
---
What Is the Modern 5th Anniversary Gift?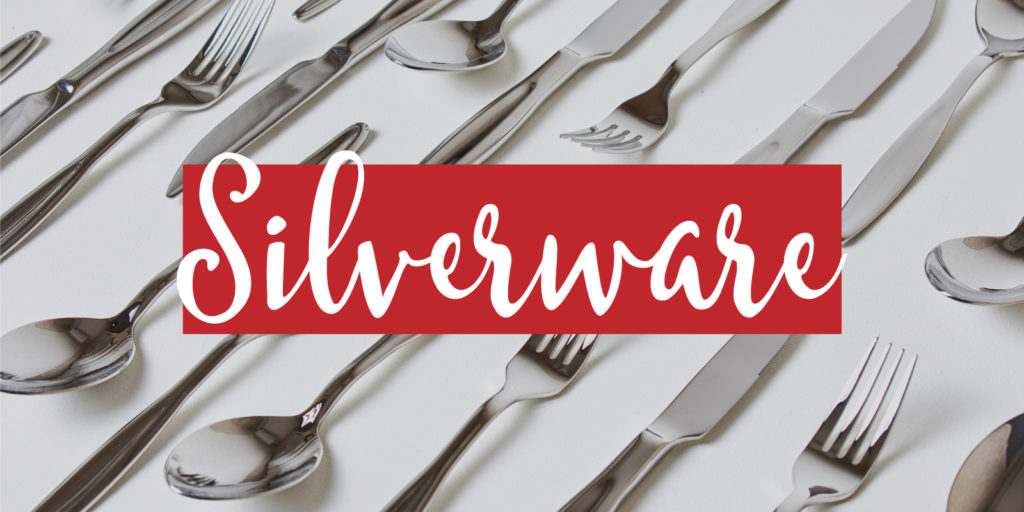 Silverware is the modern gift for five years of marriage. If you've reached this milestone, then you've probably shared thousands of meals with your spouse. Commemorate the occasion with a silverware set and the promise of thousands more.
Featured Silverware Anniversary Gifts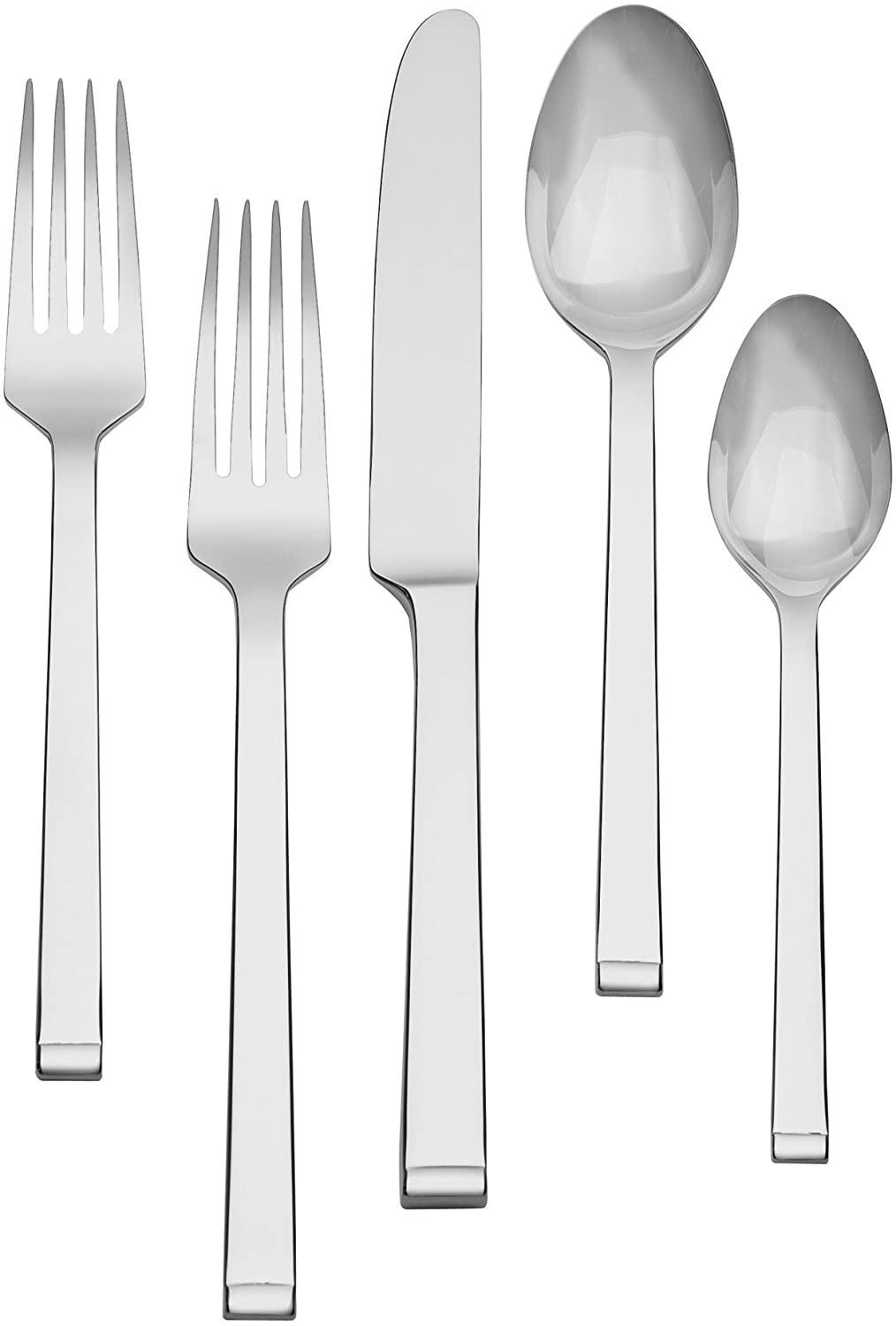 Wedgwood 45-Piece Flatware Set
From the Wedgwood Arden Flatware collection
Designed by Vera Wang
The sleek design and polished finish is an eye-catching addition to any table
45-piece set includes (8) 5-piece place settings and (1) 5-piece serving set
Crafted from 18/10 stainless steel
---
Personalized Cake Serving Set
From Wedgwood Love Knots Silver Collection

Designed by Vera Wang

Crafted from durable stainless steel

Choose from a variety of custom-engraved designs 

Gift box included
$79.99 USD
---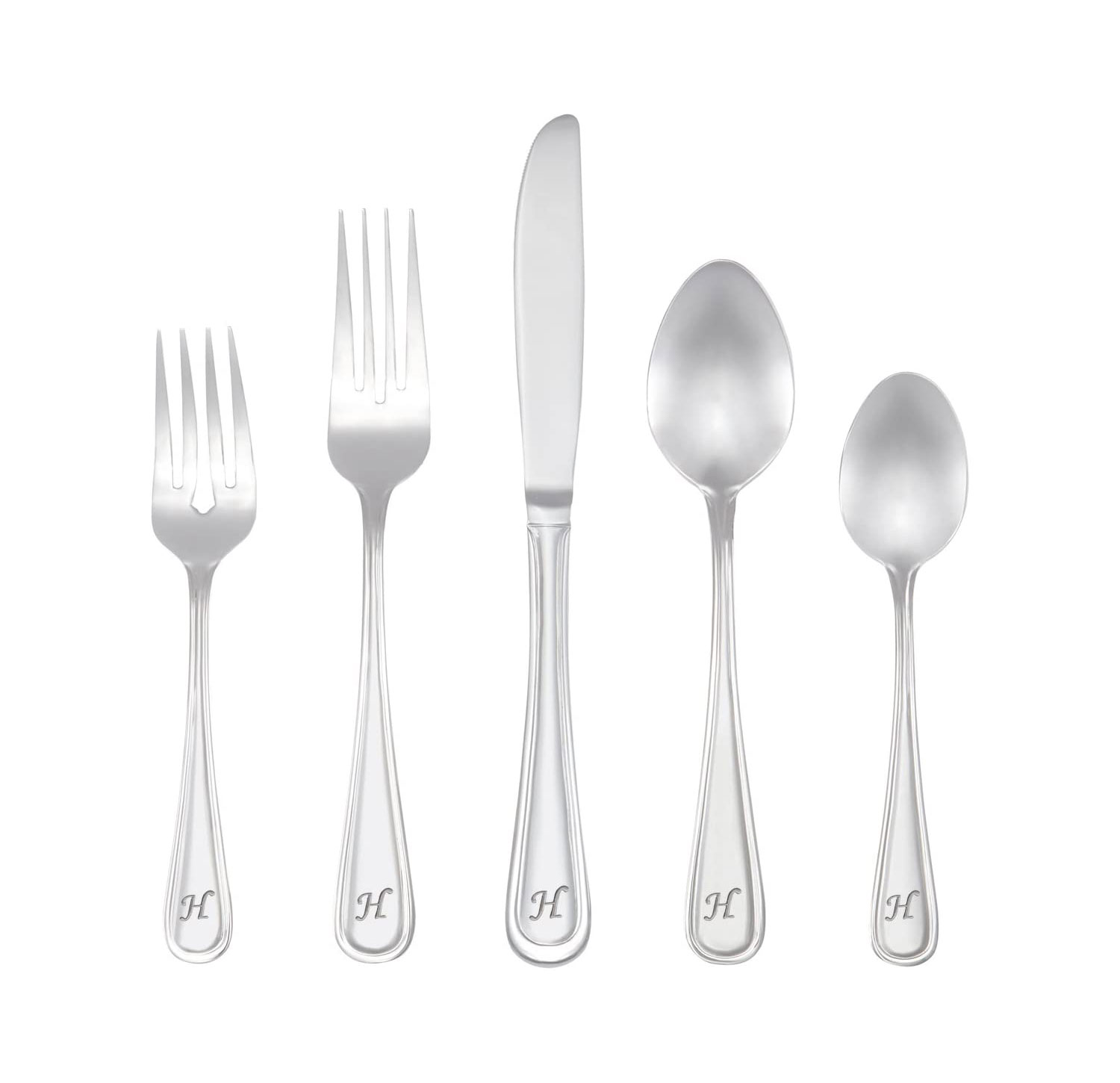 Monogrammed Silverware Set
Features exclusive marina pattern
46-piece set includes service for eight plus six serving pieces
Stainless steel with polished mirror finish
$88.86 USD
---
More Modern 5th Anniversary Gift Ideas
---
What Is the 5th Anniversary Gemstone?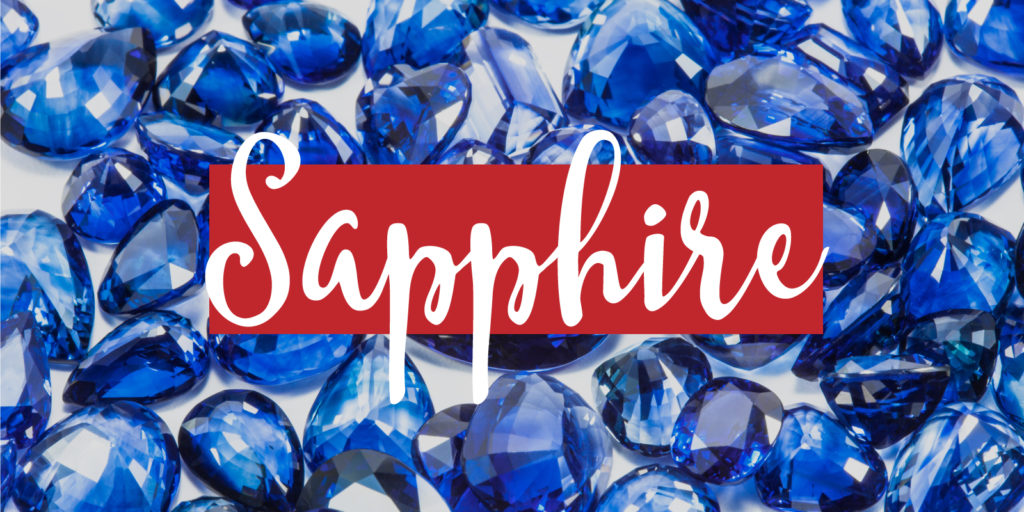 Unmistakably vivid and historically favored by royalty, sapphire is the gemstone for the fifth wedding anniversary. As a symbol of wisdom, truth, sincerity, and faithfulness a sapphire gift is believed to bring good fortune to your spouse and marriage. While jewelry is always an excellent anniversary gift, you can also surprise and delight your spouse with a gift of sapphire jewelry given on any special occasion during your fifth year of marriage.
Sapphire Jewelry Anniversary Gifts
---
What Is the 5th Anniversary Flower?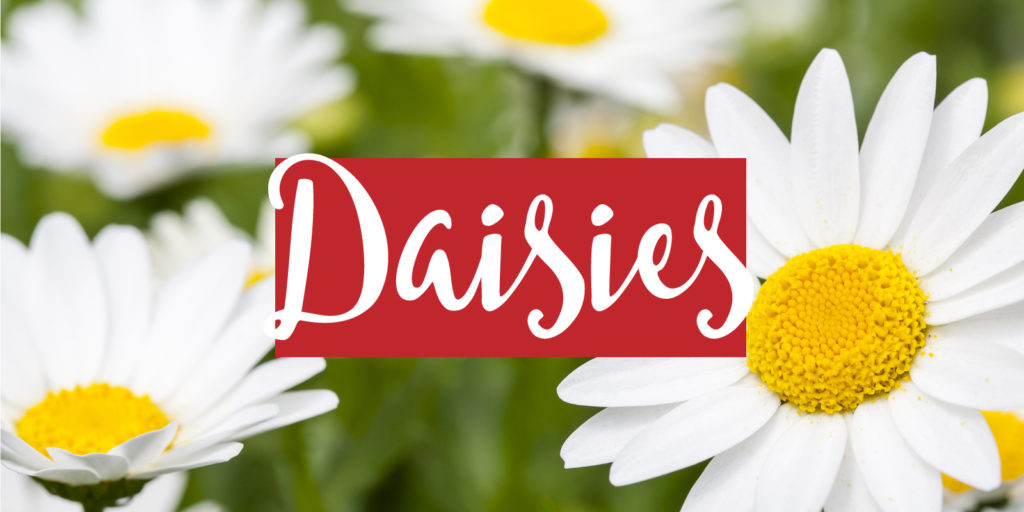 Daisies are the fifth anniversary flower and commonly have white petals with a yellow center. The white color is symbolic of innocence, healing and purity while yellow signifies radiance, vitality and creativity. A bouquet with this cheerful flower represents the harmony and balance of your marriage. If daisies are unavailable or out of season, the classic anniversary bouquet of red roses will always be appreciated.
---
Featured Gift Guides