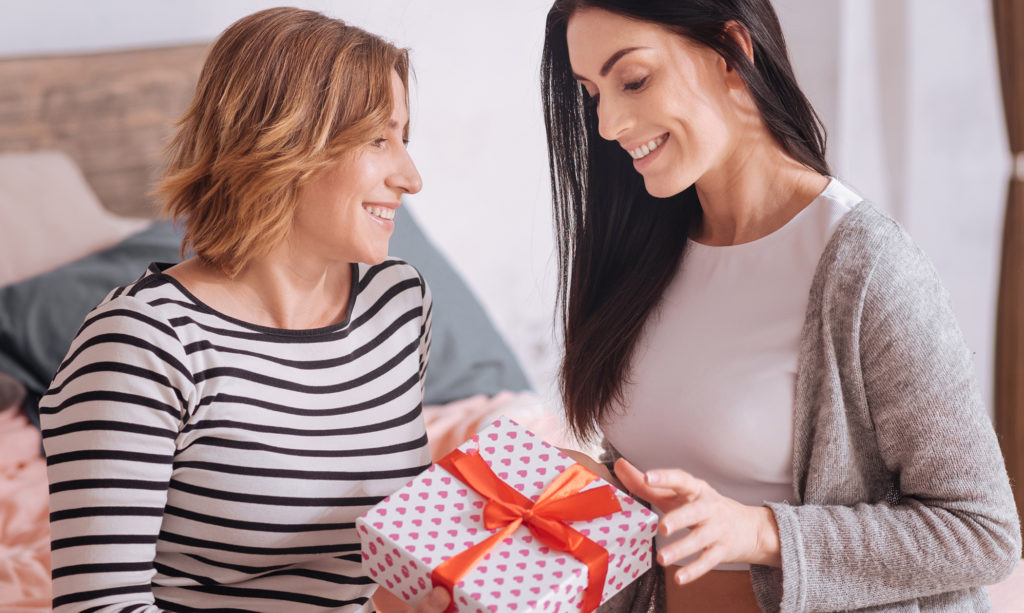 This page contains affiliate links. Learn more.
Cheers to three years! A lot can happen in three years and the time likely flew by in the blink of an eye. As your third anniversary approaches, you're probably reflecting on the time you've spent as a married couple and the life you've established together. You may be looking for a romantic gift to express your love. Or maybe a practical gift is the best fit for your spouse. Either way, you're searching for a special gift to celebrate the occasion. We've rounded up several third anniversary gift ideas to help you find the perfect present.
If you're here it's probably because you want to know more about the gift themes for three years of marriage. What are they and what do they symbolize? The practice of giving specific anniversary gifts has a long history and is an excellent way to provide direction to the gifts you give throughout your marriage. Read on to discover the traditional, modern, gemstone and flower gift themes for the third anniversary.
---
What Is the Traditional 3rd Anniversary Gift?
Leather gifts are traditional for the third anniversary and symbolize the strength, flexibility and durability of your marriage after three years together. With many options ranging from practical to pretty, leather gives you the opportunity to give a gift specific to your loved one's interests or needs.
A popular way to celebrate the third anniversary with leather is to give a gift that can be used on a daily basis. Leather is also one of the easiest materials to personalize which means you can give a gift that is as unique as the recipient.
Whether you're looking for a gift for him, for her or for a couple of close friends or family, leather is a flexible theme that gives you the opportunity to give a gift that fulfils a specific need or is useful for a hobby or interest.
Featured Leather Anniversary Gifts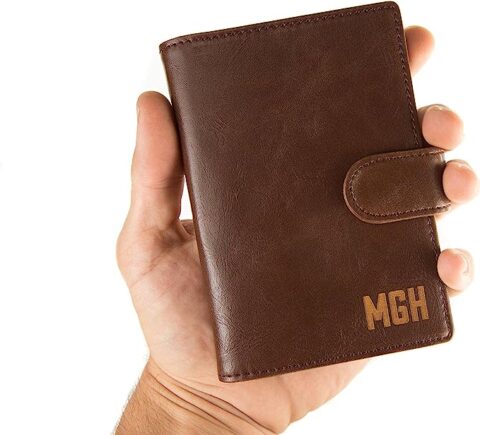 Personalized Pocket Journal
Personalized with custom laser engraving
Up to 12 characters on the front and 130 characters inside
Includes 200 lined pages, a cash pocket, and 2 card slots
$54.99 USD
Keeping a notebook handy is important for anyone that frequently jots down important ideas or loves making lists. This custom engraved leather journal doubles as a wallet, making it a one-of-a-kind gift packed with everything your spouse needs to keep their thoughts organized while carrying all the essentials.
---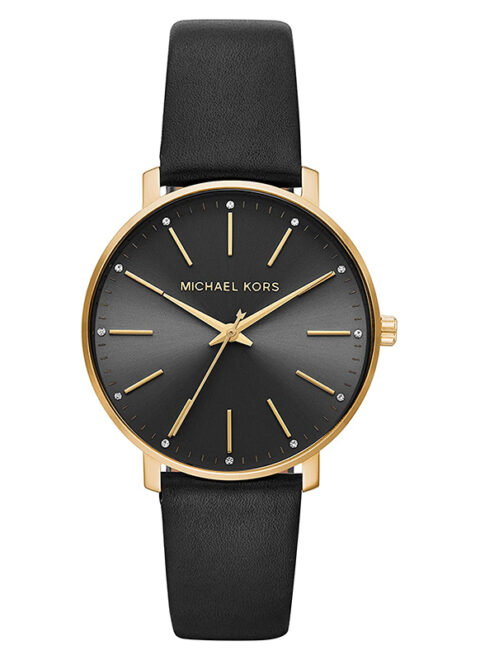 Michael Kors Pyper Watch
38mm stainless steel case with leather band
Features a black sunray dial with gold-tone stick indexes
Quartz movement with three-hand analog display
$97.96 USD
The Pyper watch from Michael Kors defines everyday elegance. Ideal for minimalists, this women's watch can be worn solo or stacked with coordinating jewelry for extra shine. The genuine leather band has a single prong strap buckle closure so you can be sure this watch is a good fit for your sophisticated and glamorous wife.
---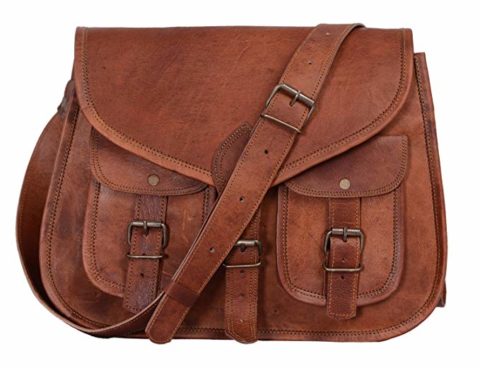 Leather Shoulder Satchel
Made from 100% full grain leather
Lined with olive green canvas
With adjustable shoulder strap and two small front pockets
Size: 14″ x 10.5″ x 4″
$44.99 USD
Handcrafted by artisans with decades of leatherworking experience, this women's multi-utility bag can be used as a purse, a diaper bag, a travel tote or a laptop shoulder bag. With a rustic, vintage-inspired design, this bag will only get better with age as it develops a rich natural patina so you can be sure she'll love it for years to come.
---
More Traditional 3rd Anniversary Gift Ideas
---
What Is the Modern 3rd Anniversary Gift?
The modern gift for the third anniversary is crystal or glass. While both crystal and glass objects can be fragile, they also embody elegance and beauty. Even after three years together a young marriage can still be delicate and every union must be treated with care in order to last a lifetime.
Crystal and glass represent brilliance and reflection. Your third anniversary provides you the opportunity to celebrate your radiant relationship and clearly demonstrate the love you share with your spouse.
The modern theme for the third year offers a wide range of gift options from luxurious crystal to more casual glass items. Crystal and glass can also be personalized with custom engraving which will give your gift additional sentimental value.
Whether you're celebrating with your husband, your wife, your parents or a couple of dear friends, functional items such as glassware or serving dishes are popular gifts for the third anniversary and can be everyday reminders of the love at the heart of the marriage.
Featured Crystal and Glass Anniversary Gifts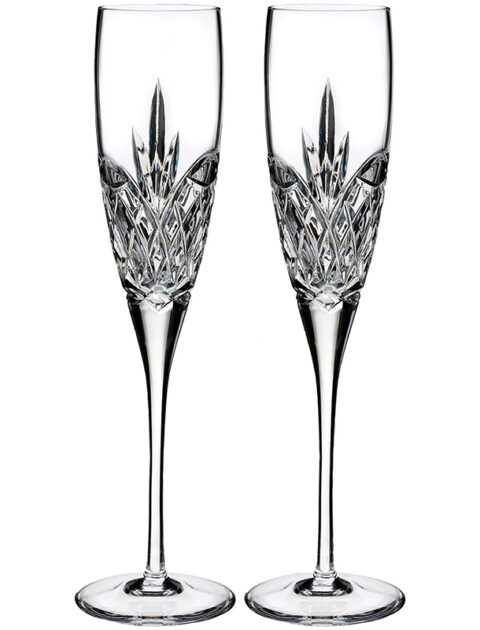 Set of 2 Waterford Champagne Flutes
From the Love Forever crystal collection representing the eternal flame of love
Made from fine lead-free crystal
With a 5 oz capacity

Beautifully presented in classic Waterford packaging
$198.21 USD
The sophisticated design of these toasting flutes is perfect for elegant brunches and romantic dinners for two. Pair them with a bottle of champagne for a third anniversary gift that is sure to impress.
---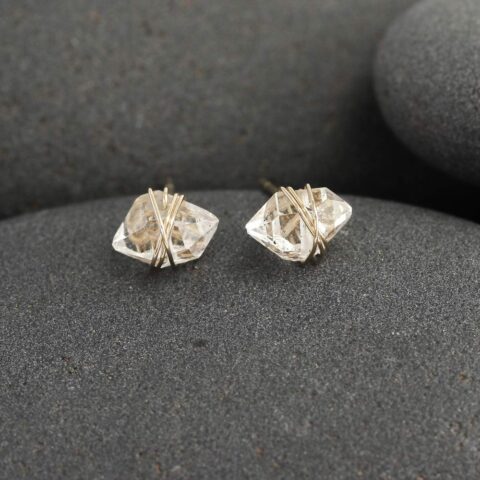 Raw Diamond Stud Earrings
Handmade from two gorgeous herkimer diamond crystal stones
Set onto gold fill posts with encircling gold fill bands
Appx size: 9 x 6 mm
With gold fill friction backs
$65.00 USD
Featuring shimmering, light-catching genuine Herkimer Diamonds in their raw, natural state, these dainty earrings add a beautiful sparkle to any outfit and are perfect for daily wear.
---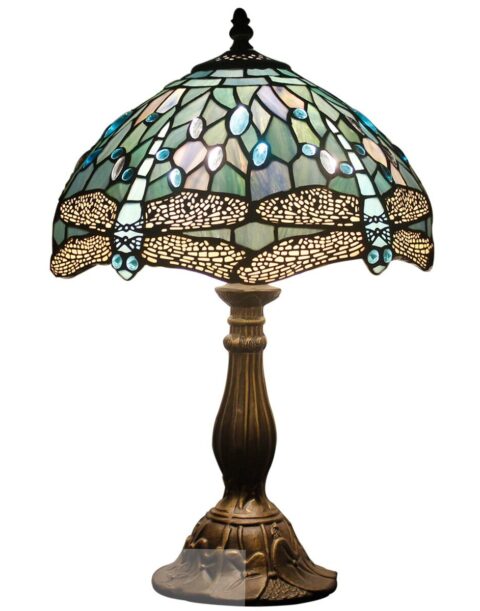 Tiffany-Style Stained Glass Table Lamp
Features a sea blue dragonfly design
Zinc base with bronze finish
On/off switch on cord
Easy assembly
Size: 12″ x 18″
$105.99 USD
A beautiful piece of art is always a welcome addition to any home or workspace. The exquisite design of this lamp provides beautiful warm light and the handcrafted quality makes this a truly unique third anniversary gift for your wife.
---
More Modern 3rd Anniversary Gift Ideas
---
What Is the 3rd Anniversary Gemstone?
Pearl is the third anniversary gemstone. The only gemstone that is not technically a stone, pearls are formed by layers of nacre often formed around a grain of sand over the course of months or years. Due to this natural process, every pearl is unique and the layers of concentric circles that form a pearl over time symbolize wisdom gained through experience and the ability to overcome seeming hardships to grow stronger and more beautiful.
Before pearl culturing techniques were developed, natural pearls were rare and became a symbol of luck and prosperity. Pearls are also strongly associated with moon due to their shape, color, and connection to water. A gift of pearls symbolizes the strength and beauty of your one-of-a-kind union.
While jewelry is always an excellent anniversary gift, you can also surprise and delight your spouse with a gift of pearl jewelry given on any special occasion during your third year of marriage. Gifts inlaid with mother of pearl are also a great option for this anniversary.
Pearl Jewelry Anniversary Gifts
---
What Is the 3rd Anniversary Flower?
Sunflowers are the third anniversary flower. A bouquet with this happy flower represents adoration, loyalty and the long-lasting joy of your marriage. If sunflowers are unavailable or out of season, the classic anniversary bouquet of red roses will always be appreciated.
---
Featured Gift Guides