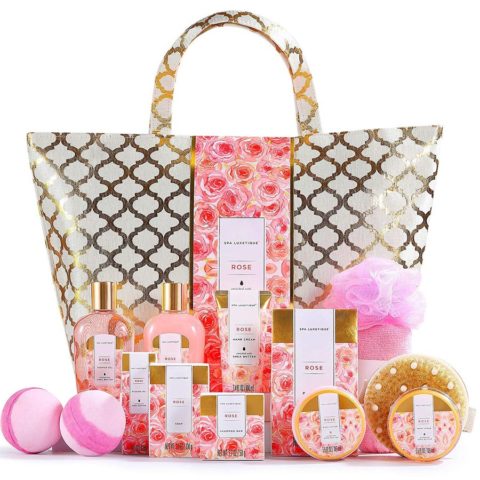 Spa kit includes soap, shampoo bar, massage oil, 2-piece bath bombs, shower gel, bubble bath, body lotion, body scrub, body butter, bath salt, and hand cream, plus bath puff, body brush, and dry hair cap.
Made with rose essential oils
Packaged in a handmade tote bag
$52.99 USD
This page contains affiliate links. Learn more.