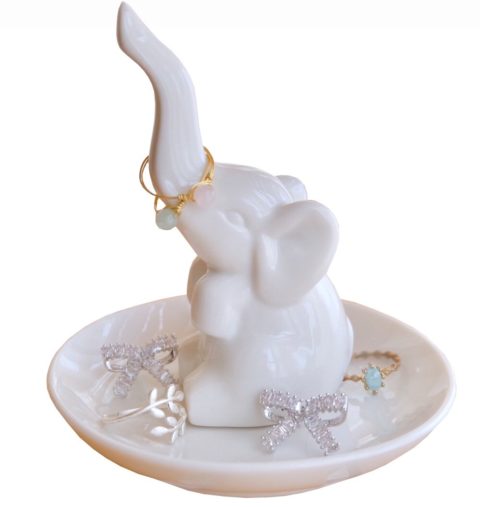 Women Girls Valentine's Day Gift !Lucky elephant jewelry holder is very adorable. The dish is well made and nicely crafted. This is just the perfect size for bracelets, rings, earrings, etc. This would make an excellent gift for anyone who loves elephant or needs something whimsical in their life!
Crafted from great quality glazed ceramic.
Perfectly sized for an interior accessory, this jewelry tray measures 3.9"L x 3.9"H.Please refer to the size picture!
Put it in the bathroom ,a perfect place to hold your necklaces, earrings, hand chain ,bracelets.Leave it by the sink to collect your rings as you wash your hands or put it on the nightstand to place your rings as you get ready for bed.
A great gift for daughters, sisters,mothers,wifes and girlfriends,even boyfriends if they have many rings.
$11.99 USD
This page contains affiliate links. Learn more.