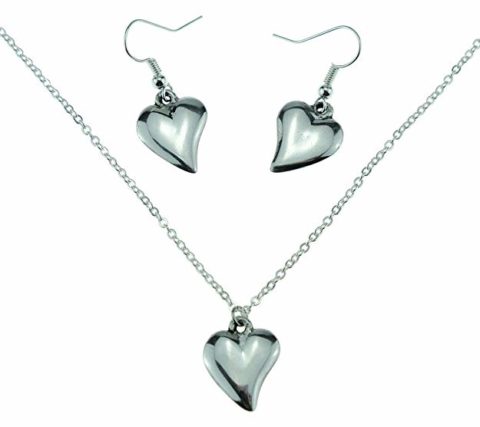 10 Year Anniversary Traditional Unique Jewelry Set
Pure 100% Tin Content
Polished Shined Offshaped Heart Set
Matching Earring and Necklace Set
Free 10th Anniversary Gift Tin and little slip explaining about tin and why is is given to celebrate the 10th wedding anniversary, tin purity stamp also included.
$59.99 USD
This page contains affiliate links. Learn More.