This page contains affiliate links. Learn more.
Clocks are the modern gift for the first anniversary. Representative of the time you spend together as a couple, a clock gift is also a promise of the many happy times to come.
A handmade or personalized clock gift will serve as a reminder of your first year as a married couple. Choosing a clock gift that speaks to your husband's interests or hobbies symbolizes a considerate marriage that will stand the test of time.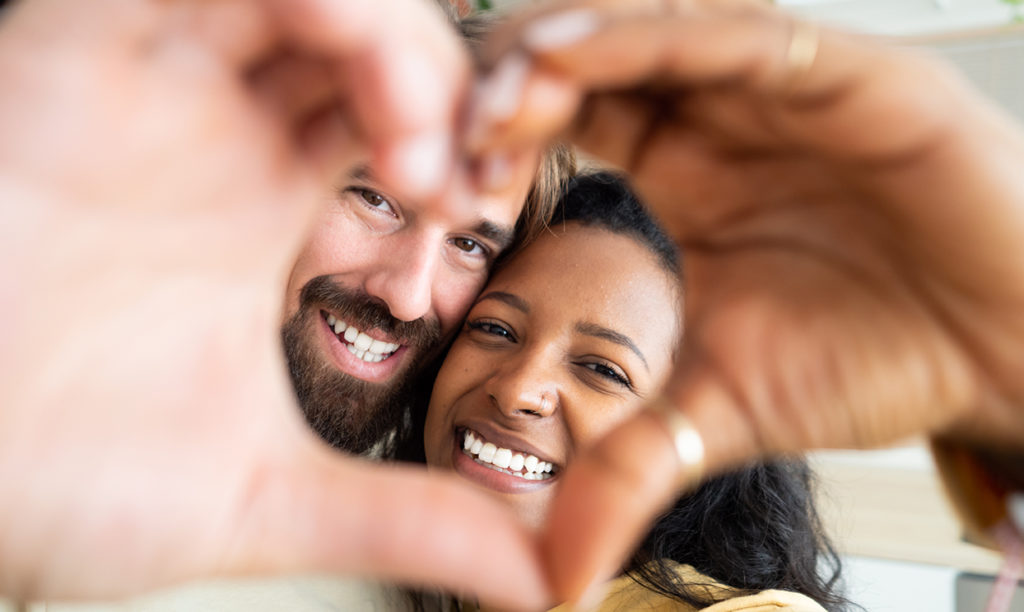 Of course, no one knows your husband like you do and the most important thing to remember about choosing the right gift is to give something from the heart.
---
Handmade 1st Anniversary Gifts for Him
The originality, quality and craftsmanship of handmade gifts is unmatched by mass produced items. Now that the handmade movement is accessible to online shoppers, finding the perfect handmade gift for your first anniversary is easier than ever. Choosing a handmade item for your husband also supports artists who are passionate about the things they make and craft them with love. Give a memorable and meaningful gift meant to last a lifetime.
Handmade Automaton Wall Clock
Handmade from baltic birch
Features handcrafted galvanized brass screws
Personalization available
Size: 12.4″ diameter
$149.00 USD
The Automaton Wall Clock series is inspired by old mechanical wrist watches and the mechanical toys which were historically popular in France. All the gears move smoothly and silently together with the clock mechanism. This beautiful effect of motion is doubled by the mirror back layer. This custom-made first anniversary gift is perfect for any fan of steampunk design or vintage mechanical decor.
---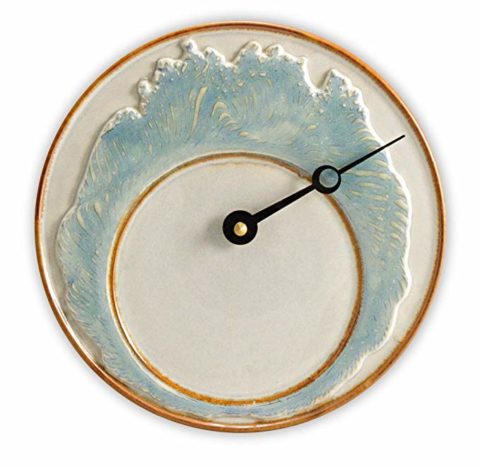 Ivory Wave Tide Clock
Designed by a fisherman nearly 40 years ago
Runs on lunar time, 24 hours 50 minutes
Uses 1 AA battery (not included)
Measures 7.5 inches in diameter
Handmade in Maine
$60.00 USD
The patented off-center circle design tells the height and direction of the tide. Hand up is high tide and hand down is low. Runs on lunar time. Simply set to the body of water of your choice. Makes a great first anniversary gift for a fisherman, boater, beach goer or lover of the sea.
---
Chiming Wall Clock
Crafted from solid wood and wood veneer
Old World walnut finish
Features decorative carved accents and screened glass
Metal dial with Roman numerals
Size: 19″ x 9″ x 3.75″
$115.99 USD
This chiming clock features a beautiful walnut finish that will make an elegant addition to your home. Made of a solid hardwood and veneer case construction, this clock includes a metal dial with Roman numerals. With a quarter-hour chime and strike functionality, this analog clock is driven by a quartz crystal for precise timekeeping and features a matching harp lyre pendulum with multiple melody options. This first anniversary gift could easily become a family heirloom that will be enjoyed for years to come.
---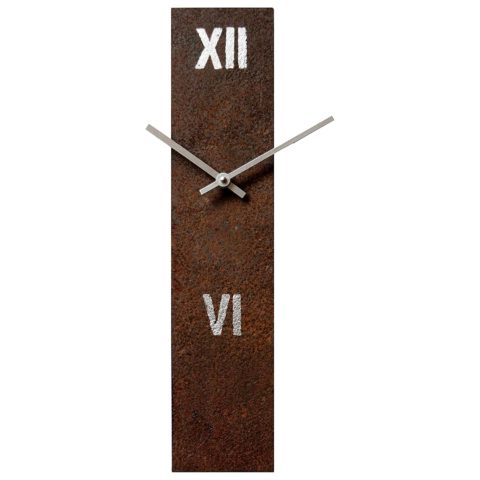 Rustic Metal Wall Clock
100% handcrafted from iron
Features silent quartz movement
Hanging hardware included
Size: 18″ x 4″
Additional size and numeral options available
$95.00 USD
Each rustic metal wall clock is custom made to order for a truly unique first anniversary gift. This clock is made from naturally-rust colored material and intended for indoor use. For an even more unique gift, the clock size, hands, and numerals can be customized.
---
Personalized 1st Anniversary Gifts for Him
Make your first anniversary celebration memorable by giving your husband a gift created just for him. Customize your gift with names, special dates or a heartfelt message to ensure it will be cherished for many years.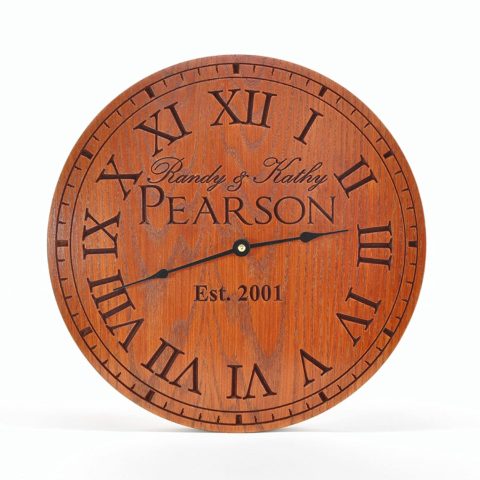 Personalized Carved Oak Clock
Personalized with names and year established
Hand crafted from carved oak with a traditional cherry stain
Available in 3 sizes
$62.99 USD
This elegant carved clock is a perfect first anniversary gift for a nature-loving husband. The Roman numerals and customized names are carved into the surface of the wood then stained for an absolutely breathtaking result.
---
1st Anniversary Sundial
Personalize with names, dates or a special message
Handmade in England
Cast from solid brass or aluminum
Size: 6.5″ x 6.5″ x 2.95″
This unique and distinctly special gift not only stands out but is also a heartfelt personalized gift for your first wedding anniversary. It is both an aesthetically and a functionally pleasing gift that will forever remind your husband of a special time in their life.
---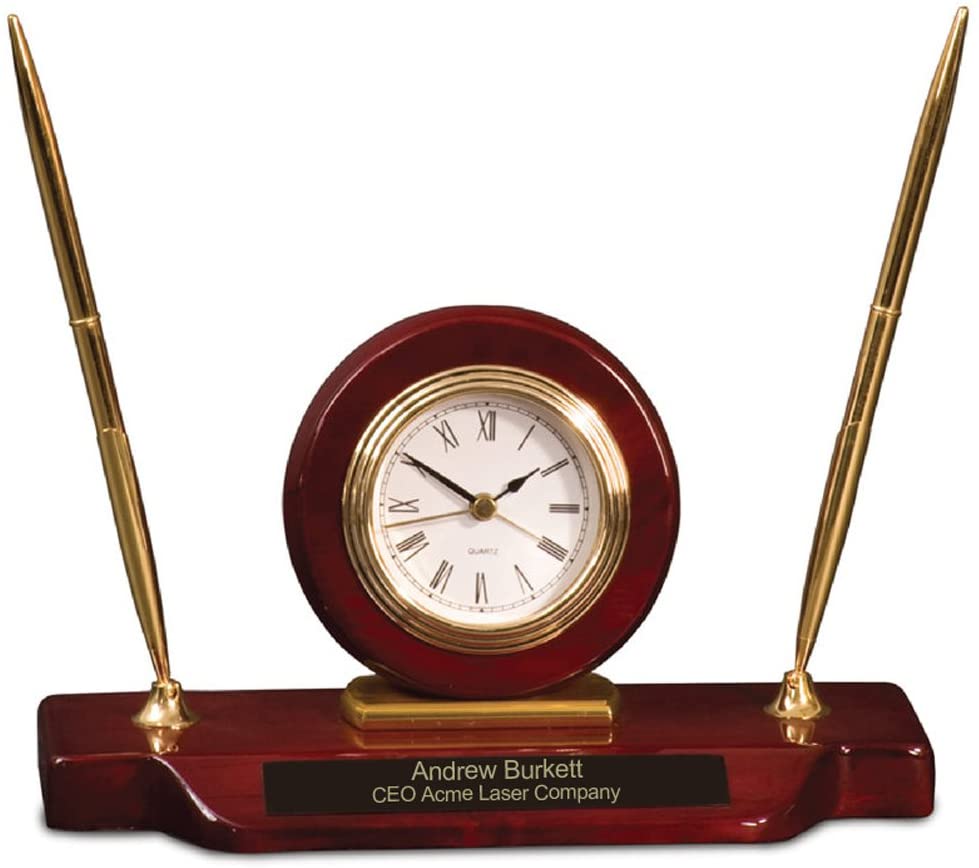 Personalized Desk Clock & Pen Set
Set includes two gold pens and an analog clock
Engraving features gold letters on a black name plate
Carved wood with nut brown varnish
Size: 9″ x 4.75″
This beautiful gift clock and pen set offers optional engraving on the pens, along with the standard engraving on the black front plate. This personalized first anniversary gift is a wonderful addition to any office desk. An executive class gift, this clock with double pen set is made from high quality real wood finished with a piano gloss.
---
Vintage-Inspired 1st Anniversary Gifts for Him
If your husband appreciates timeless style or has a nostalgic streak then a vintage-inspired gift is the perfect fit for your first anniversary. Luckily, clocks have long been home décor staples and there are many options available to add some retro flair to any home or office.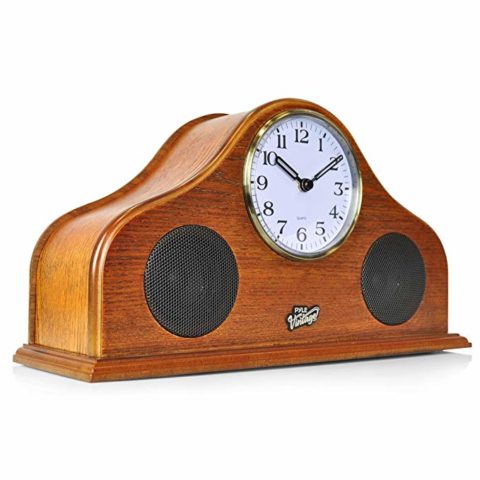 Birchwood Mantel Clock & Stereo
Handcrafted from polished Birchwood
Equipped with a 4. 1 Bluetooth
Wireless range up to 33 feet
Features a quartz timepiece
This handcrafted first anniversary gift combines classic retro style with modern technology. Wirelessly stream music from your device via Bluetooth. Built-in stereo speakers will fill any room in the house with crisp stereo sounds while the vintage design will make this clock the centerpiece to any room. The Pyle Vintage clock features a quartz timepiece designed for accuracy and reliability. Perfect for tabletop use for anywhere in your home or office.
---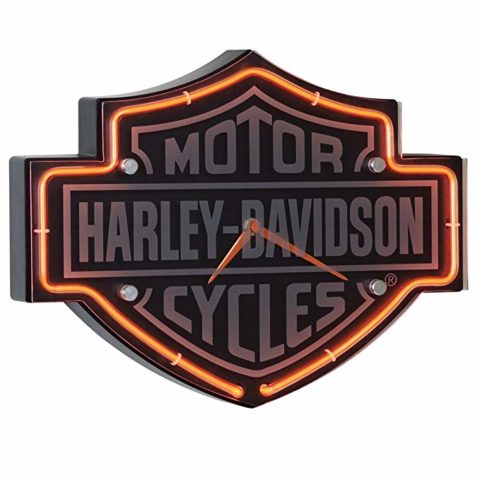 Harley-Davidson Neon Clock
Design features the classic Bar & Shield logo accented with orange neon
Battery operated Quartz clock movement
Includes 6″ neon power adapter/transformer
Dimensions: 14″ x 11″ x 3″
$129.99 USD
The Harley-Davidson logo is etched into the face of this custom tooled, injection molded Bar & Shield shaped neon clock. Further accented with orange neon and a Plexiglas face on brushed aluminum stand-offs. This first anniversary gift is a must-have for any Harley-Davidson enthusiast.
---
The Original Kit-Cat Klock
Classic Black Kit Cat Klock manufactured since 1932
Featuring the famous rolling eyes, wagging tail, and contagious smile
Additional color choices available
Measures at 15.5″, ears to tail
Runs on 2 C batteries, not included
$59.99 USD
First invented in 1932, the original Kit Cat Klock exploded in popularity in the 40s, when Kit Cat's dapper bow tie was added to the design. It wasn't long before Kit Cat became synonymous with the 1950s in America. Still popular after 85 years, this clock makes a truly "timeless" first anniversary gift.
---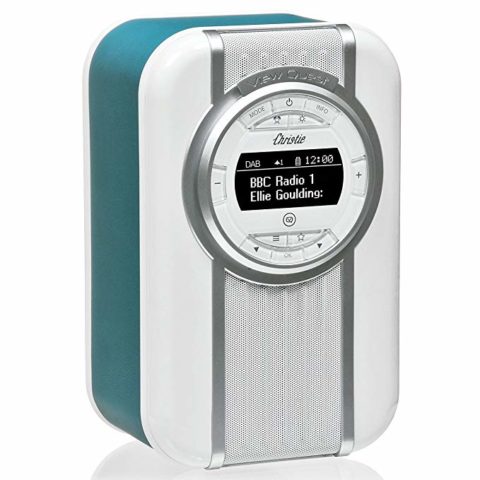 Retro Clock Radio
Enjoy your favorite HD and FM stations
Stream your own content wirelessly
Set two independent alarms
Power from the mains or go portable with the optional rechargeable battery
Compact vintage-styled radio features HD and FM reception so you can enjoy all your favorite stations saving them to 60 available presets. The Bluetooth and one-touch NFC mode lets you connect your phone to stream your own content. Whatever you listen to will sound fantastic thanks to the full range 10W speaker enhanced with Digital Sound Processing Technology. With a rotating LCD screen, this clock radio can be positioned vertically or horizontally, making it the perfect fit for a first anniversary gift.
---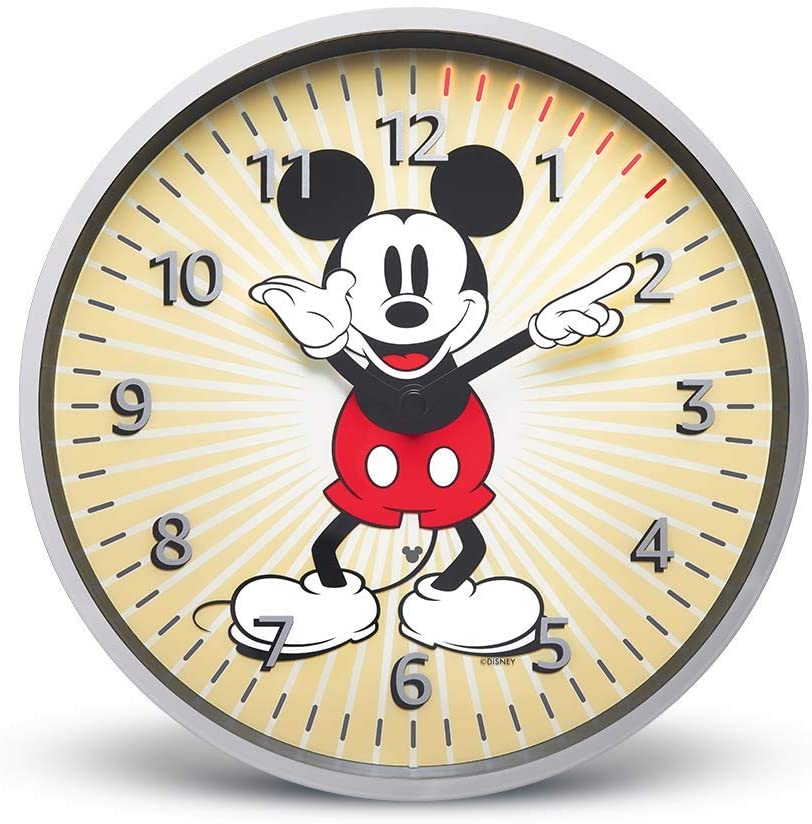 Mickey Mouse Edition Echo Wall Clock
Easy-to-read analog clock with iconic Disney design

Syncs to an Echo device for accurate time, including automatic adjustments for daylight savings

Digital 60 LED display can show multiple timers

Size:

10″ diameter
This Disney Edition Echo wall clock helps you stay organized and on time. Easy-to-read analog clock with iconic Mickey Mouse design featuring moving hands to show the time of day. Digital 60 LED display shows one, or multiple, timers set through a paired Echo device. Includes mounting hardware and 4 AA batteries. For a first anniversary gifts that is simple to set up and use—just say, "Alexa, set up my Echo Wall Clock."
---
Related Gift Guides